Resort
Installation, performance, 60 min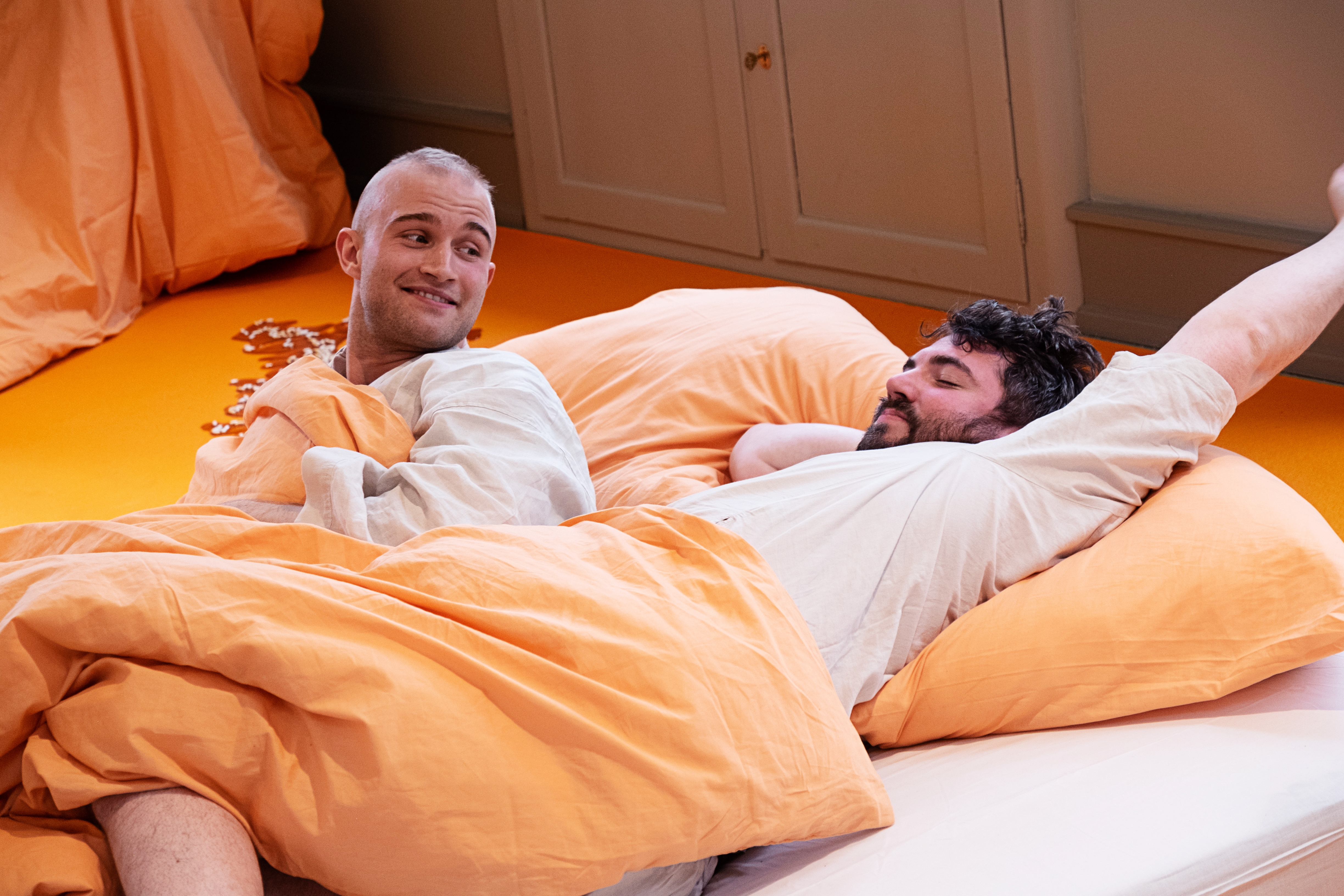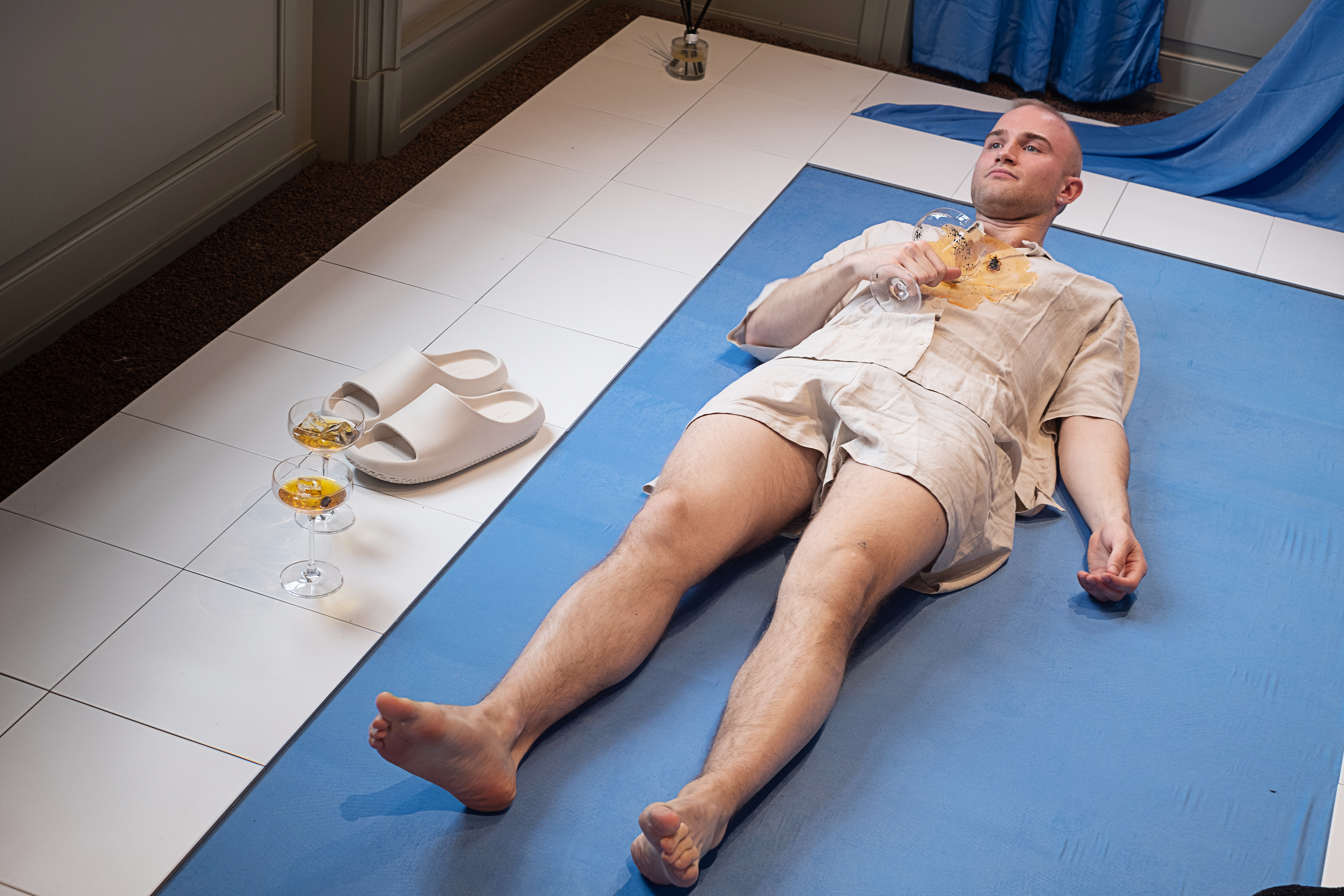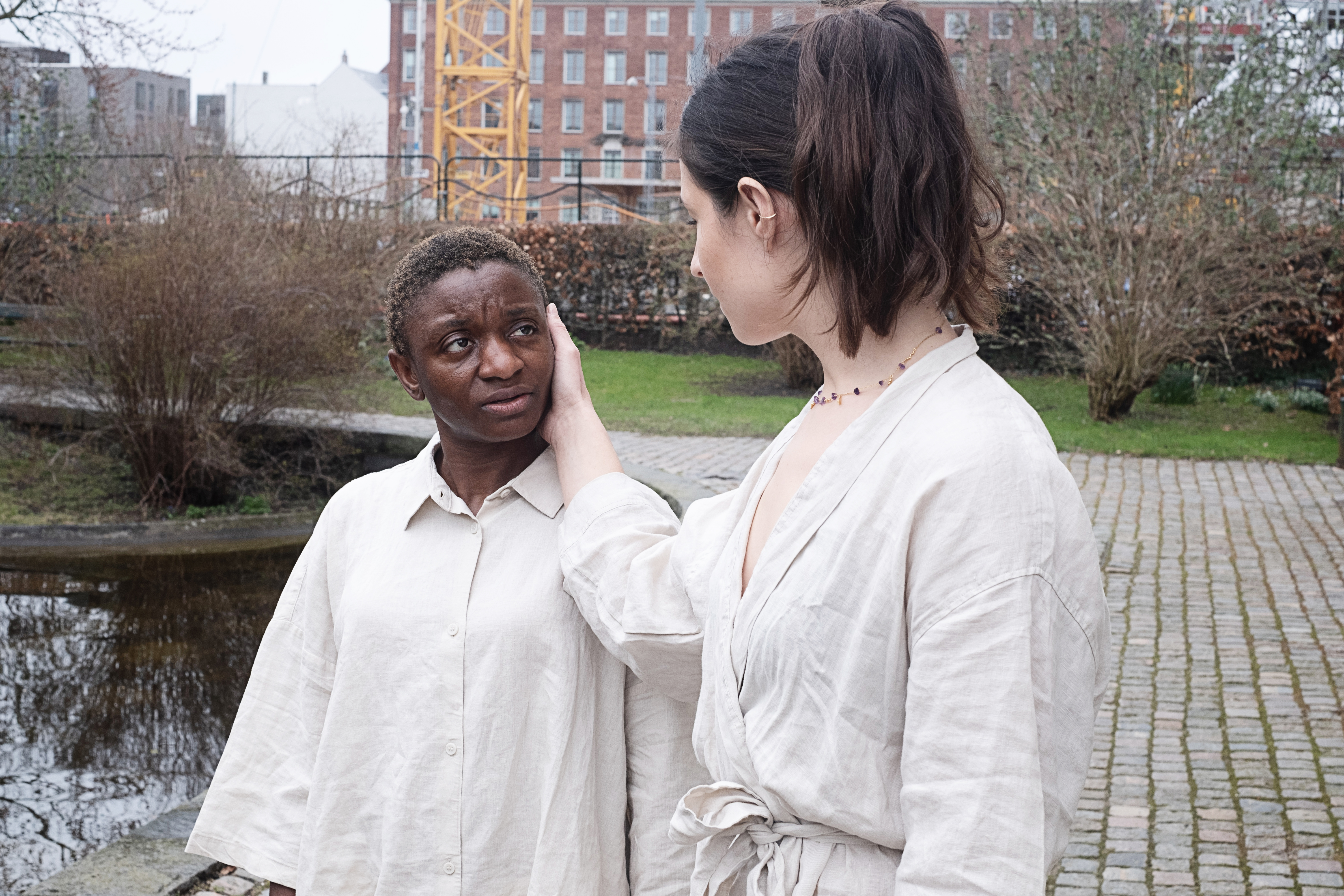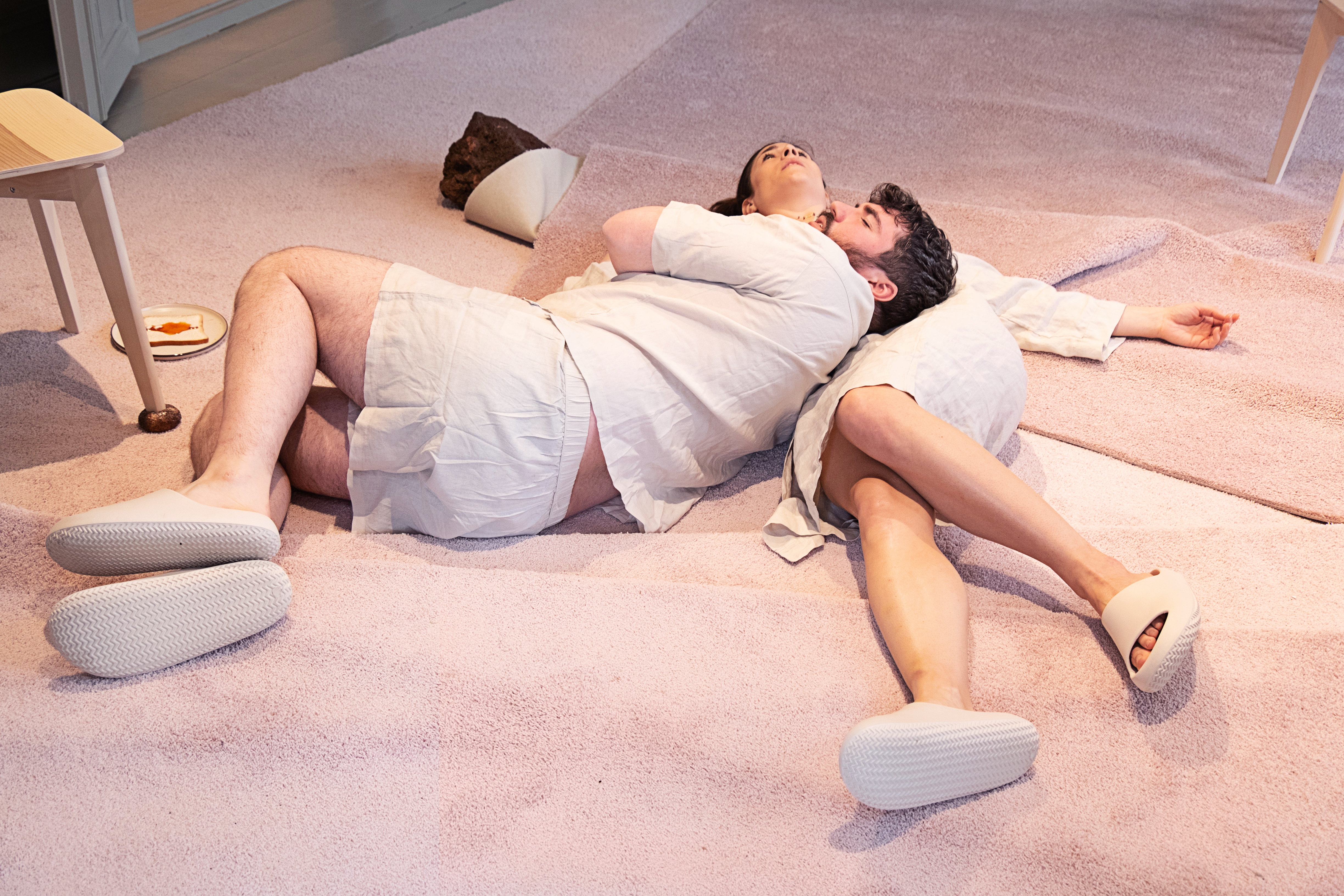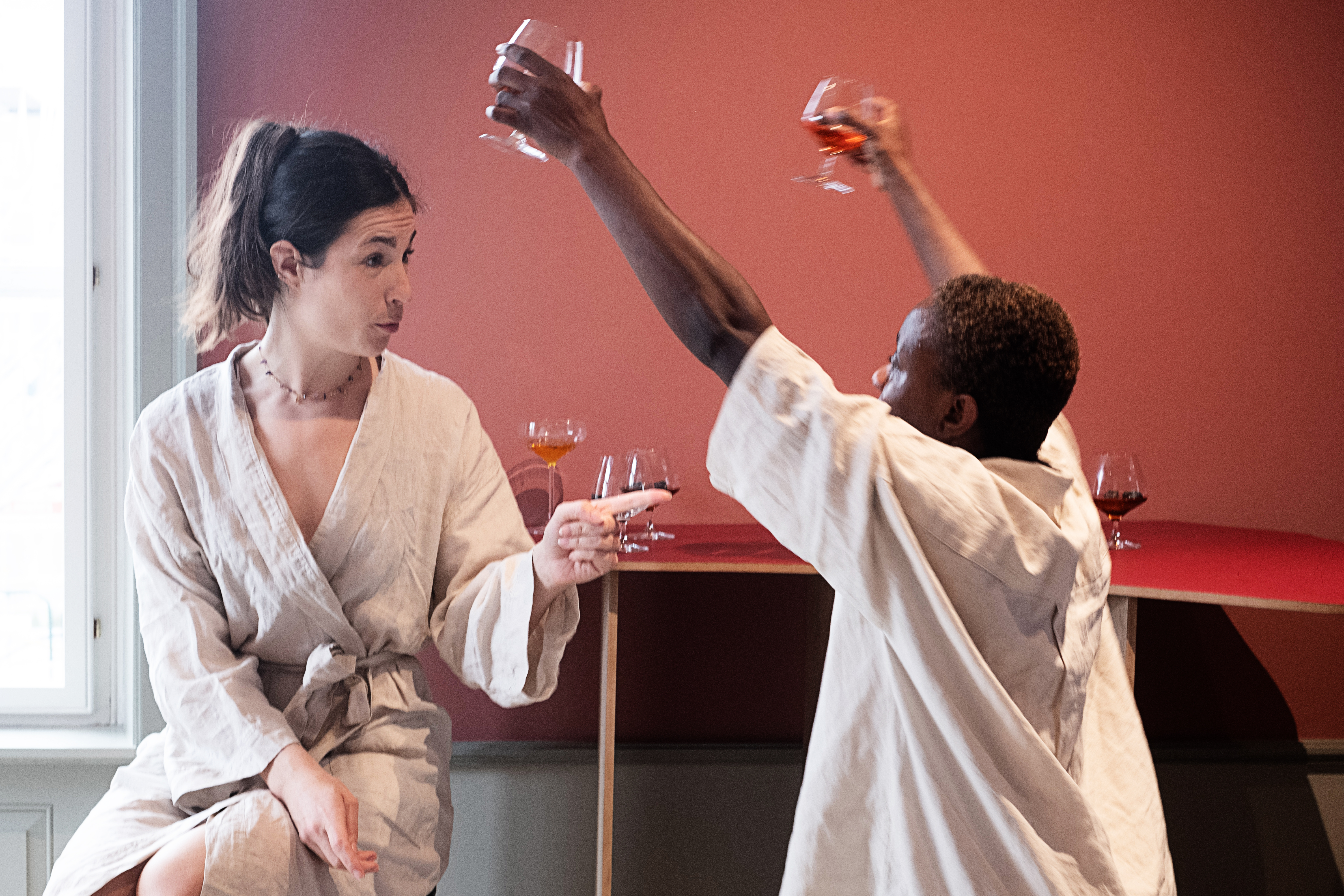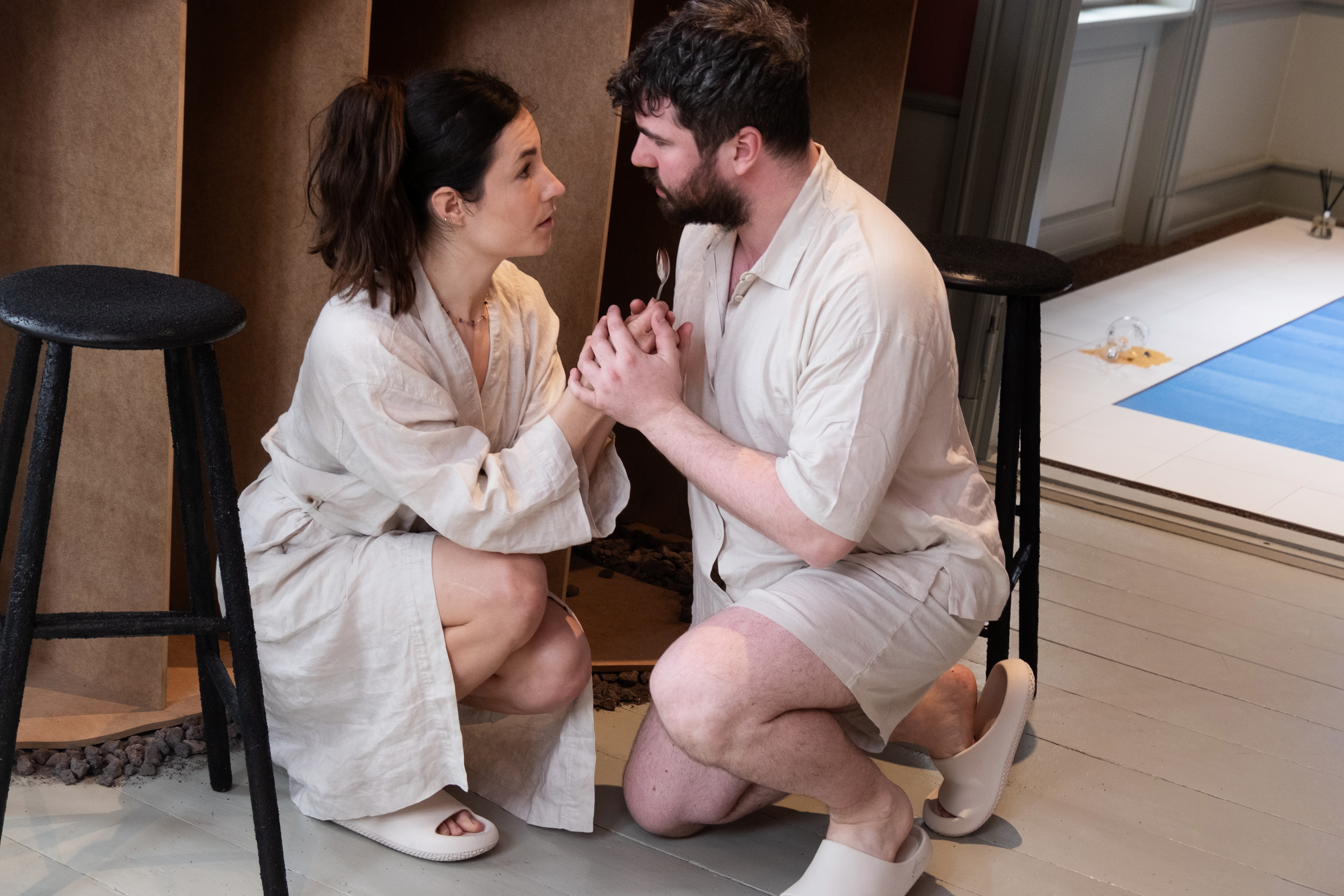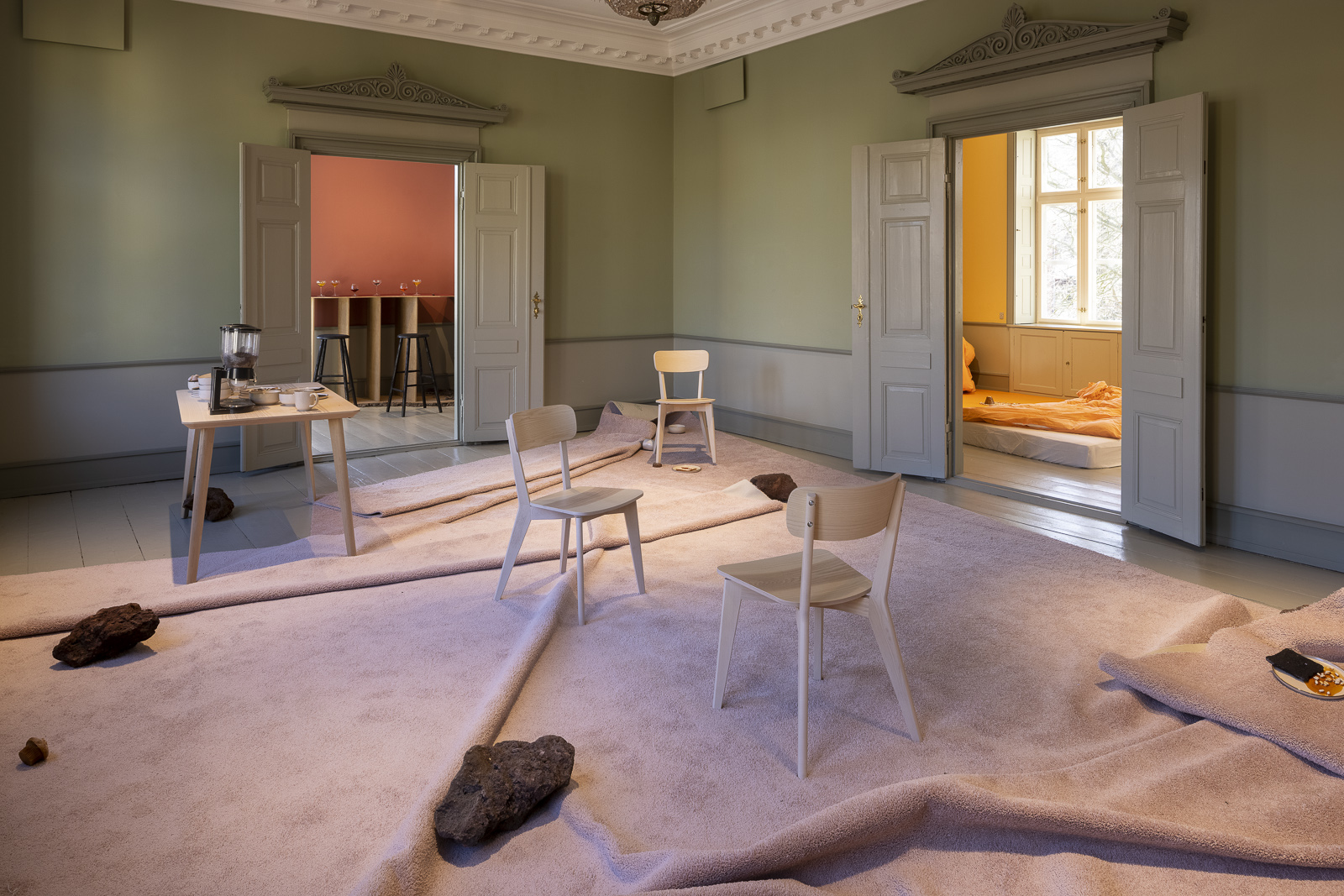 "Resort" is an exhibiton and performance about a fictional surreal holiday paradise, where climate crisis, human isolation, escapism and doom lurk right under the luxurious surface.
The performance revolves around a couple that has gone on a holiday to a resort to fix their relationship. They begin a role play, where they pretend to be two strangers that meet in a hotel bar, but as they try out different scenarios they slowly lose their sense of self.
Resort
is a fictional universe where everything appears porous; nature and culture, identities and relations, and past, present, and future coalesce, while small and bigger movements affect each other, both plate-tectonically and relationship-dynamically.
The exhibition is inspired by Møstings' origin as a summer residence for the wealthy citizens in the late 19th century.
Resort
is an exhibition about wishing yourself far away, dreaming of being anywhere but here. About anxiety, escapism, and new identities, and about missing something before you have even lost it.
Performers: Marie-Lydie Nokouda, Kristoffer Eriknauer, Louis Bodnia Andersen and Emma Silja Sångren
Reviews: Bastard + ISCENE + Den 4 Væg

Møstings, Copenhagen, March-June, 2023

Supported by Statens Kunstfond, Arbejdernes Landsbank, Beckett Fonden, Colour Ceramica and Rosendahl Design

Photos: Torben Eskerod + Palle Bo Nielsen