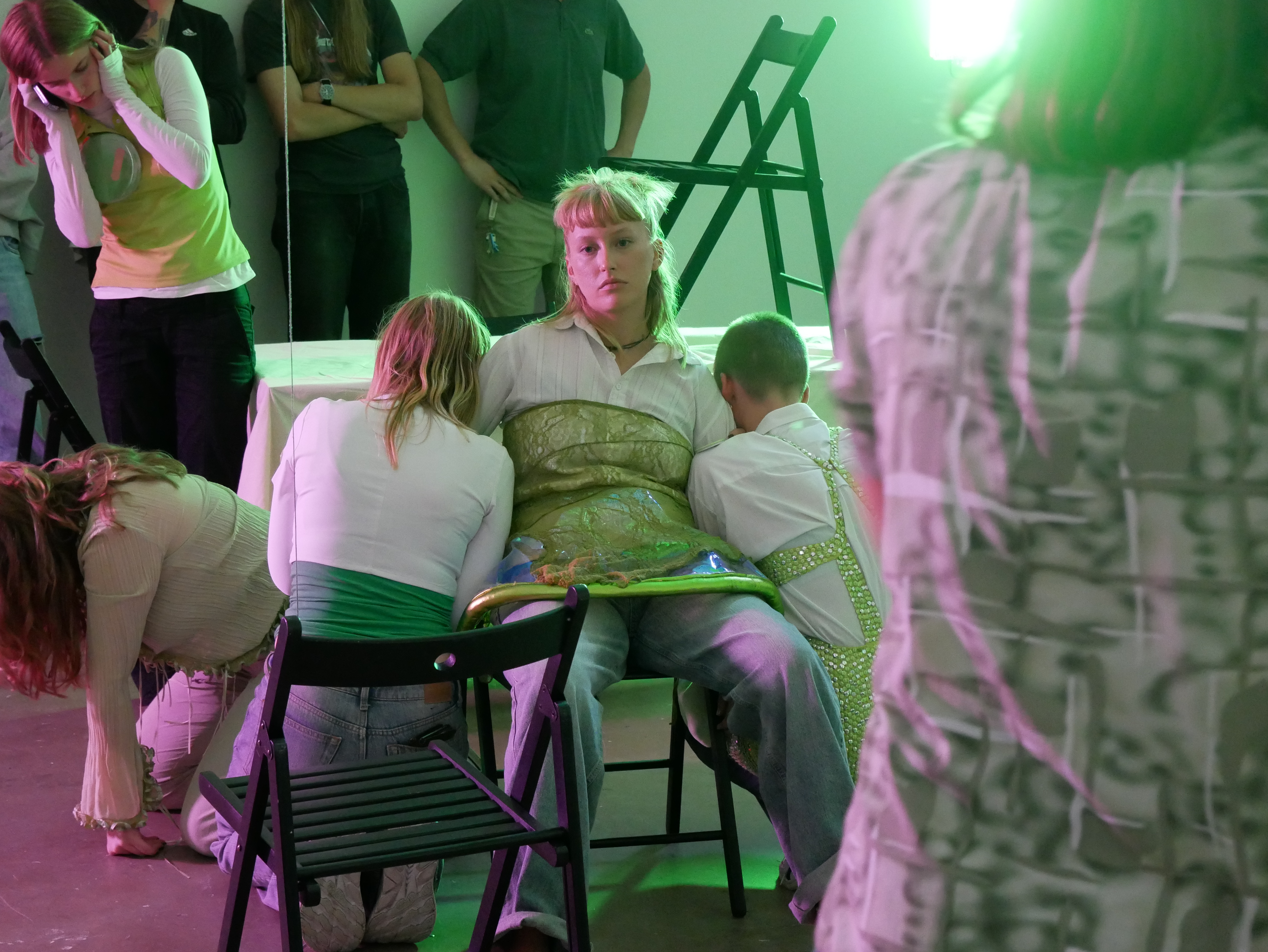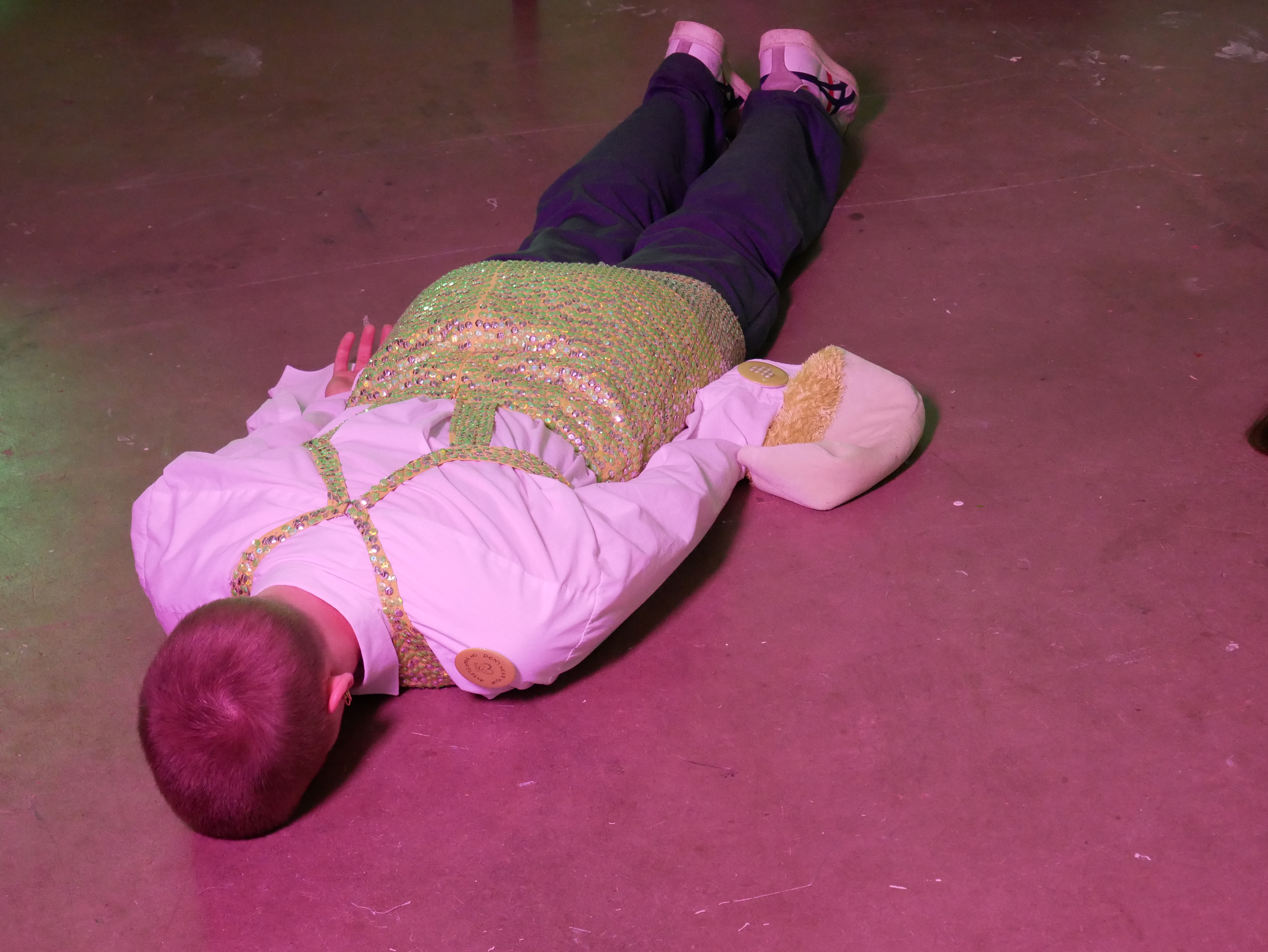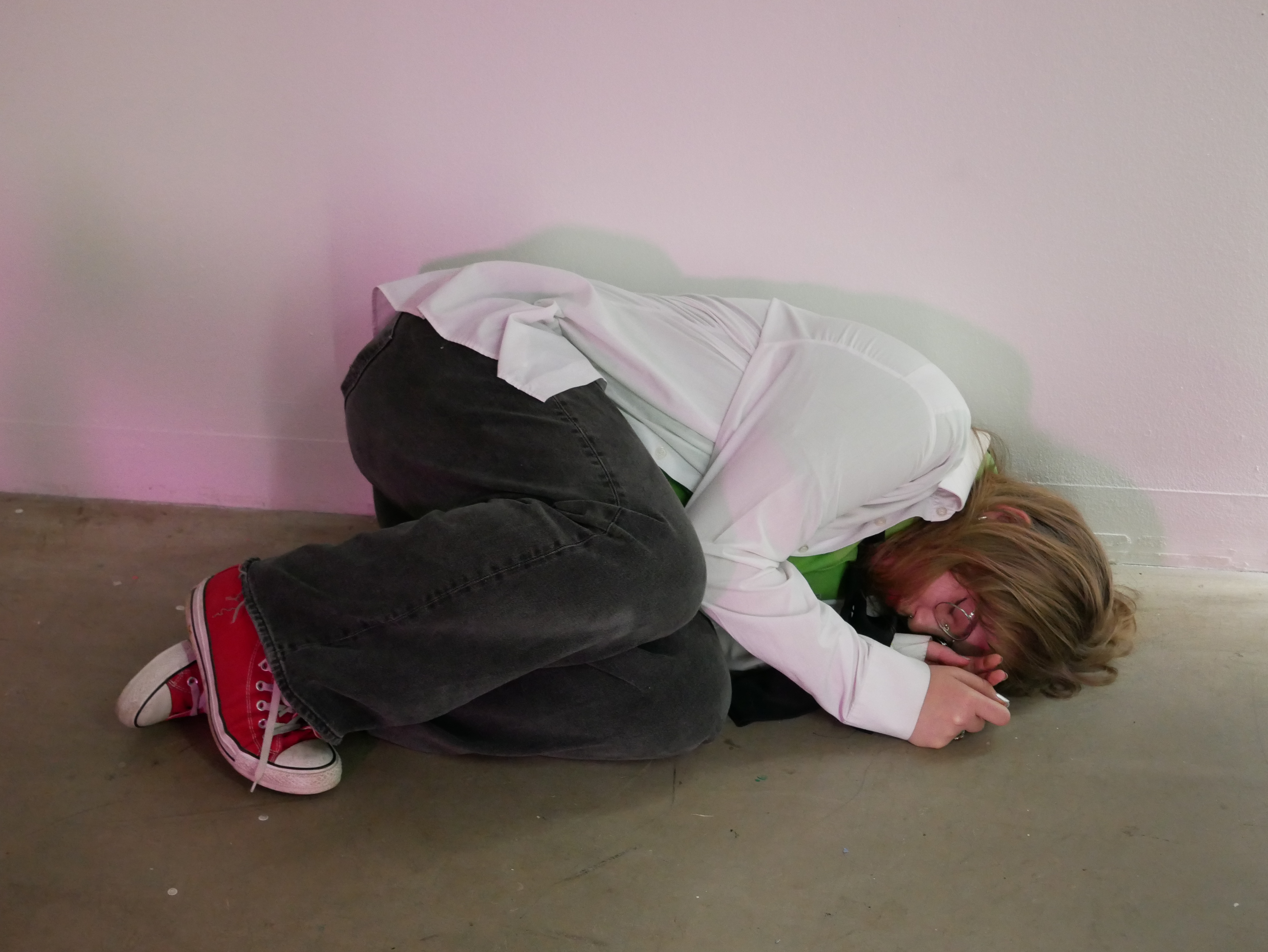 Hjertet på ærmet ("The Heart on the Sleeve") is a project about the party as a place. The performance is structured as a party where a rift happens. It's that moment where you feel too much, where you're suddenly reminded of your own mortality, the end of the world or a heartbreak.

The project is an exploration of the cool and the cringe, ecstacy and apathy, oversharing and intrusive thoughts on the dancefloor. On having a serious talk between two sips of a drink, crying in the club, being boring, leaving the party...

All the movement scores and text material for the performance was created together with the students at Krabbesholm Højskole.


Kulturmødet Mors, 2023, in collaboration with Art Hub Copenhagen and Krabbesholm Højskole

The performance was made in collaboration with and performed by the art students from Krabbesholm Højskole, autumn semester 2023: Alfred Lillo-Sæther, Henriette Andersen, Ingrid Bach Jensen Bang, Ingrid Johanne Opheim Ellis, Johan Ruus, Klara Emma Lilhav HoffmannLea Fagernes, Linn Eneljung, Linnea Ringstad, Nanna Gade, Lori Rosali SommerStella Lovisa Braun & Synne Elisabeth Bøe

Assistant: Anna Caroline Kristensen

Film: Hans Ravn