Filmkys / Movie Kiss
Installation, film, performance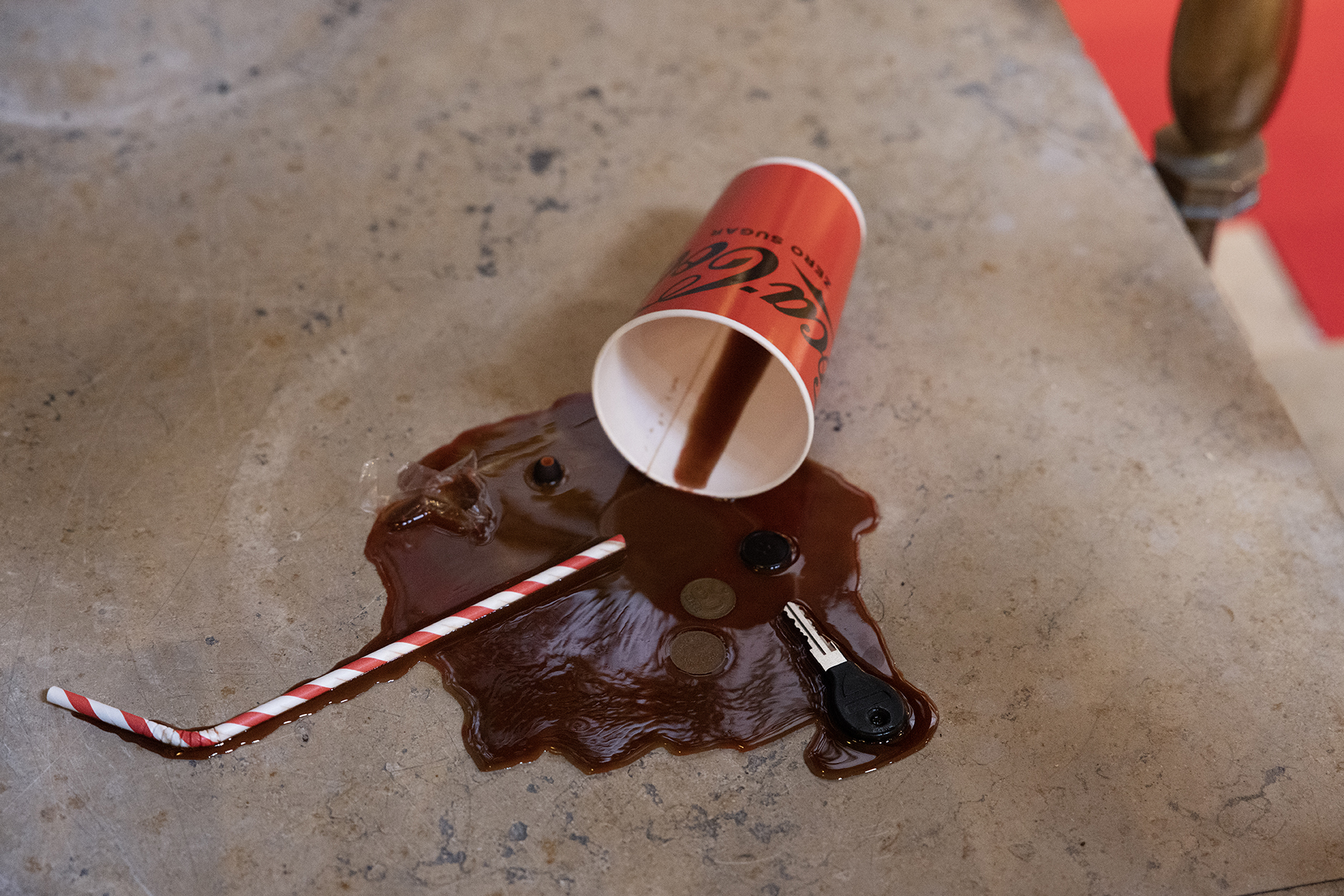 "Filmkys" ("Movie Kiss") is a performance and exhibition about cinema, desire, intimacy and our oversaturated and deficient language for love. It's a story about clichés, fake kisses on the screen and hesitant kisses in the dark, about which roles we cast and miscast each other as in the film, we call our life.
At the opening a performance took place, where people reenacted famous movie kisses. During the exhibition period a film was screened in the cinema about all the things that happen in the dark, while the movie is running. A hand brushes another hand, a distracting smell, a piece of candy is eaten, another piece is lost, the moment your realize it's the wrong movie, moving out from the dark into the light streets, losing the sense of time, an awkward goodbye, "I'm going that way", "Me too", "Okay"…
The exhibition was originally developed for the opening exhibition of the new exhibition space Foyer Contemporary that inhabits the foyer of the cinema, Park Bio. The proejct was later remade for Celsius Projects in Malmö.
In connection to the exhibition Filip Vest invited curator and writer Håkon Traaseth Lillegraven to write an exhibition companion. His essay
The Code
, a text about movie kisses and queer cinema can now be read on IDOART.
Click here to read the essay
Foyer Contemporary, Copenhagen, November-January 2022-23
Celsius Projects, Malmö, November, 2022