A house for three voices
Installation, performance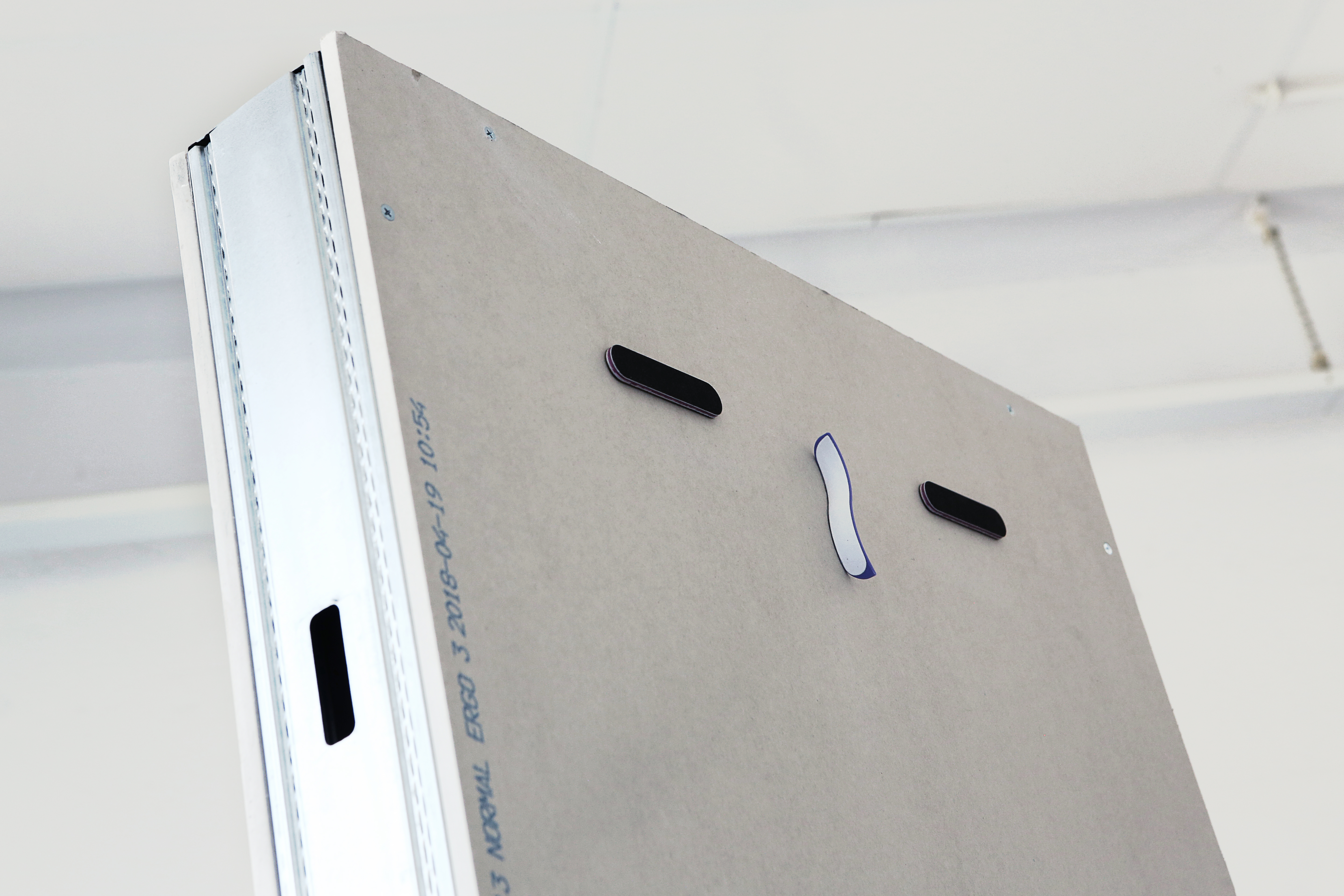 A house for three voices
is an installation and a participatory play. The installation consists of three drywalls facing each other in a triangle. On the front of each wall are different are different attributes. On the back of each wall there is a script. Each wall represents a character in the play: The House, The Resident og The Narrator. When there are three people present in the room, the play can be activated.

Tallinn City Gallery, "A Situation", Group exhibition curated by Andreas Nilsson, June 2019.
Thanks to The Danish Art Foundation and Nordic Culture Point.
Photos by Tallinn Art Hall and the artist