Don't Gild the Lily
Installation, performance
2019-ongoing
Don't Gild the Lily (The Rehearsal)
is the first instalment of a musical trilogy on beauty and plastic surgery. It is the part where the actors are introduced to the story. Lines are stumbled, bodies awkwardly placed in space. It is the place for imagination and anticipation. It is practicing the song before the melody is made, the thread without the pearls. We follow a reality star on a quest towards reversing their body modifications, while two cocky demigods plot a scheme and hack a beauty blogger. The story is narrated by a choir of geese. Honk honk.
In collaboration with Miriam Kongstad
Hot Dock Project Space, Bratislava "No Scrubs", group exhibition, 2019
A house for three voices
Installation, performance
2018-2019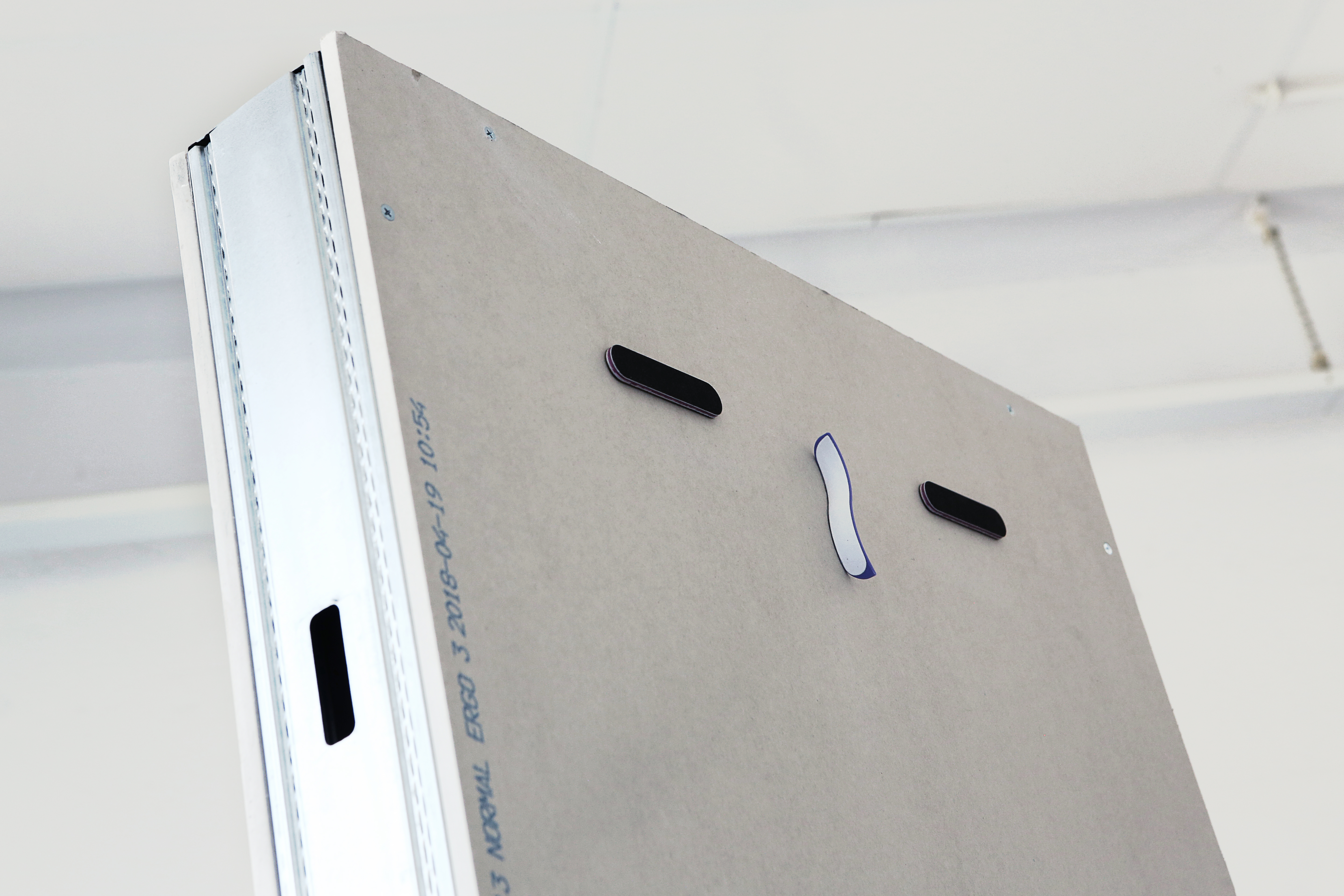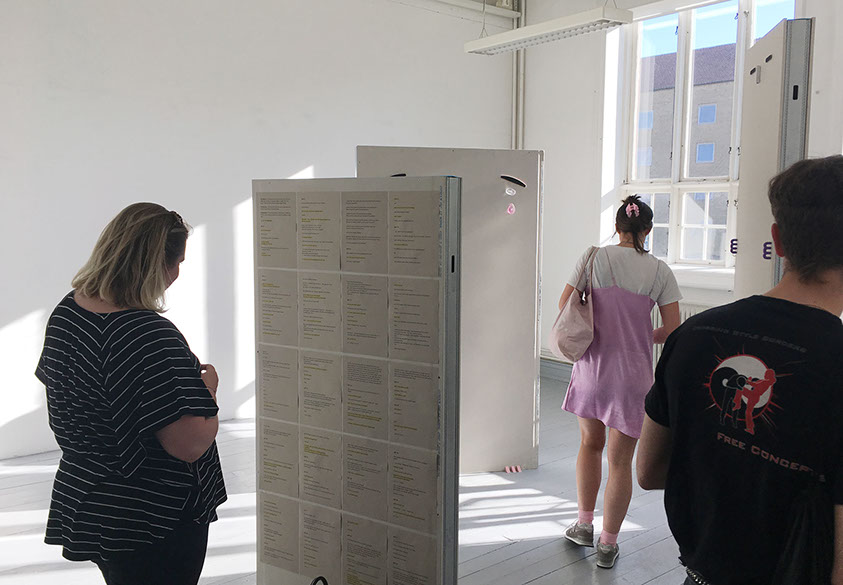 A house for three voices is an installation and a participatory play. The installation consists of three drywalls facing each other in a triangle. On the front of each wall are different are different attributes. On the back of each wall there is a script. Each wall represents a character in the play: The House, The Resident og The Narrator. When there are three people present in the room, the play can be activated.

Thanks to The Danish Art Foundation and Nordic Culture Point

Tallinn City Gallery, "A Situation", Group exhibition, 2019

getting there, not getting there, smiling (sometimes) etc.

Installation
2019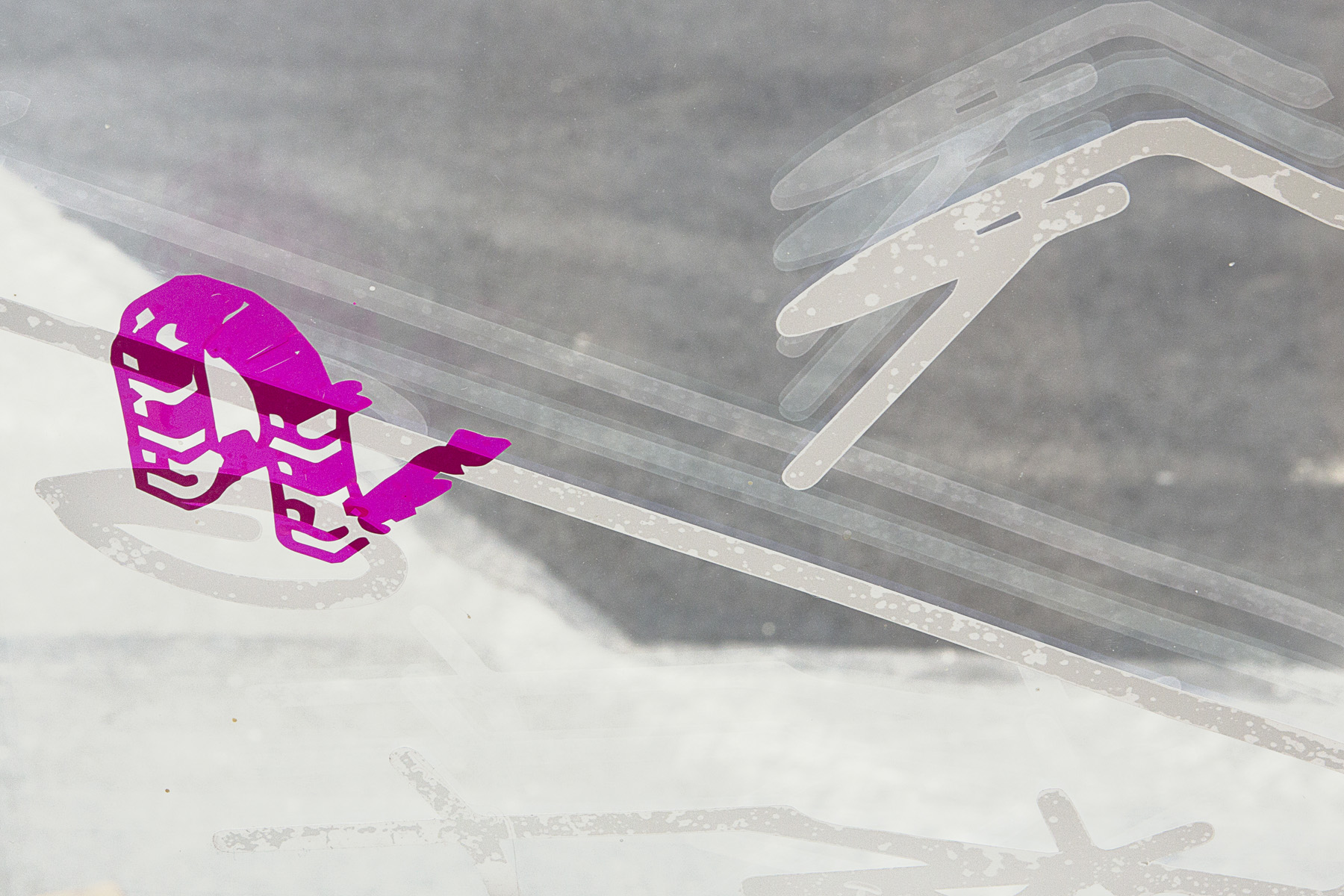 getting there, not getting there, smiling (sometimes) etc.


A choreography in vinyl for the building lot facing my studio window
Malmö Art Academy, Annual Exhibition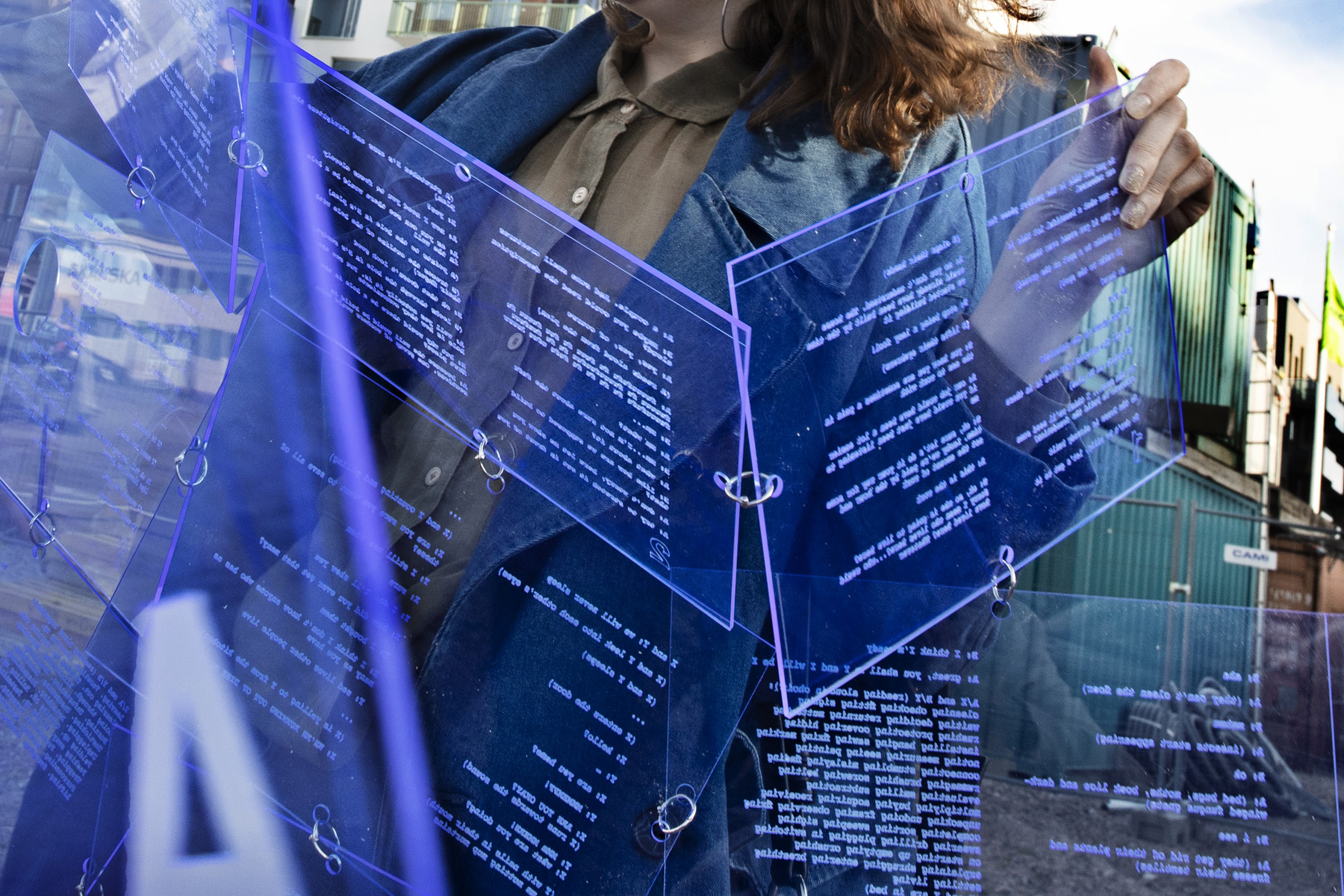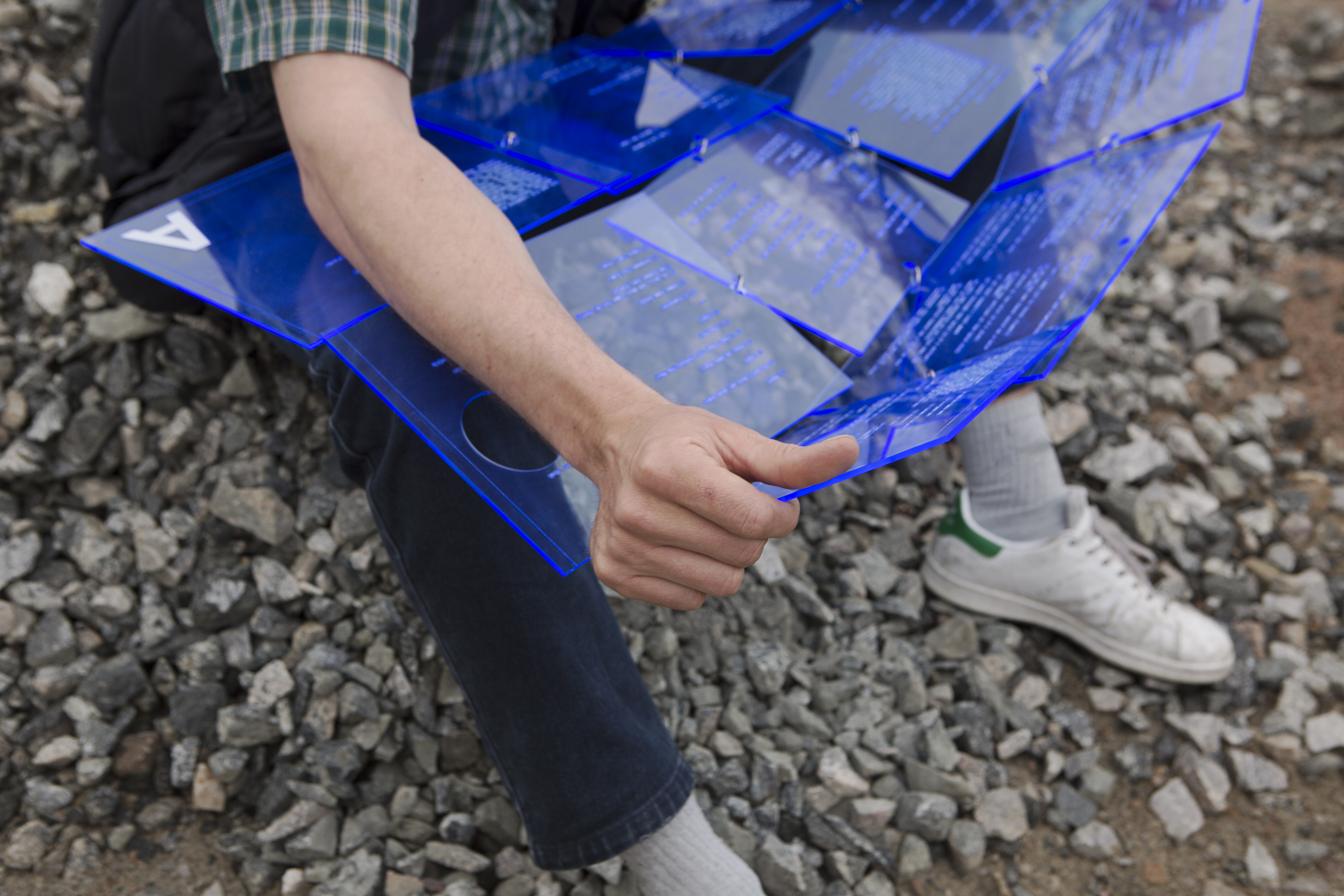 Building
is a participatory play for two people. To activate the play, the participants pick up a script each, walk out the door of the building and find a spot next to the building lot. The play takes around 10 minutes.
Malmö Art Academy, Annual Exhibition