A house for three voices
Installation, performance
2018-2019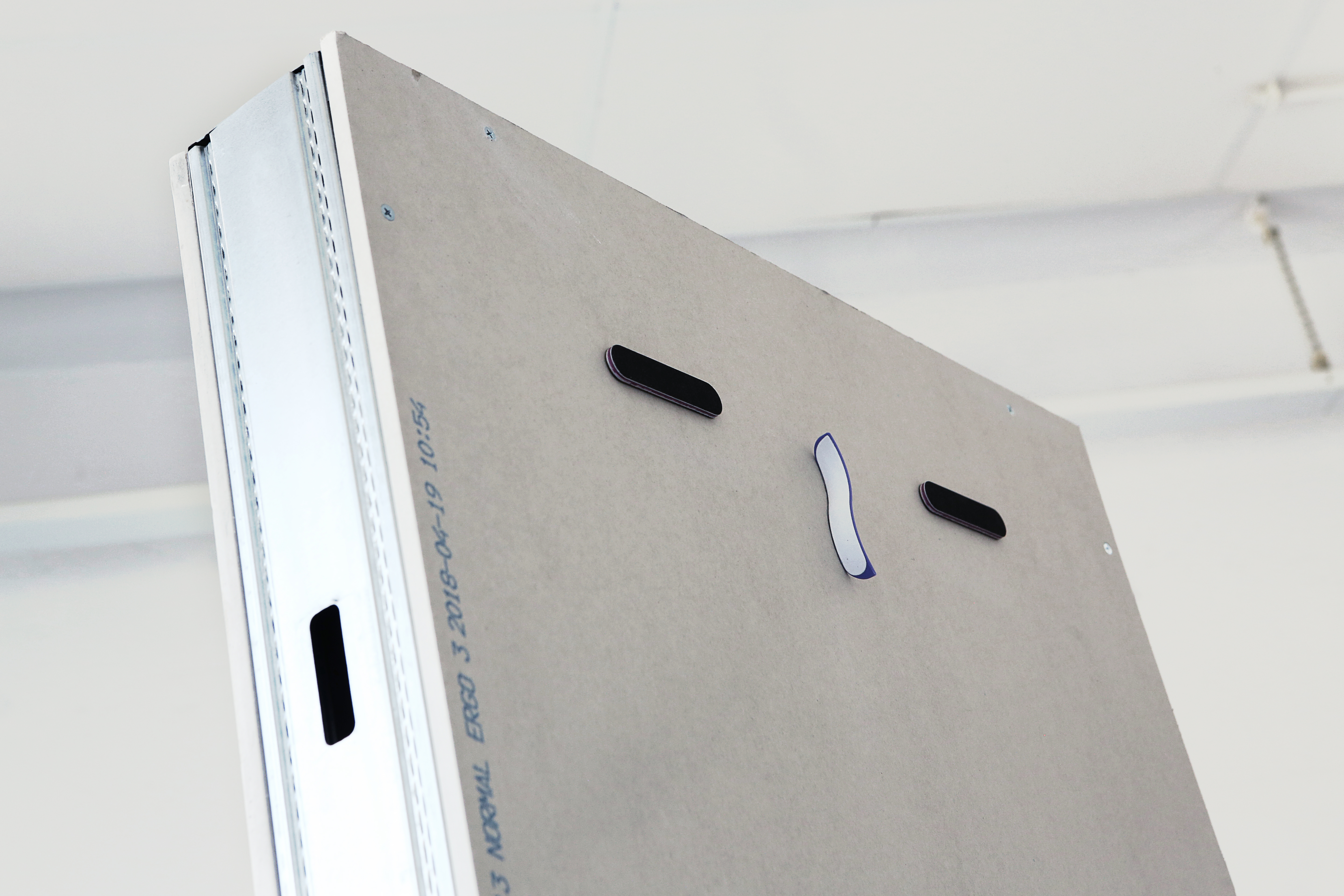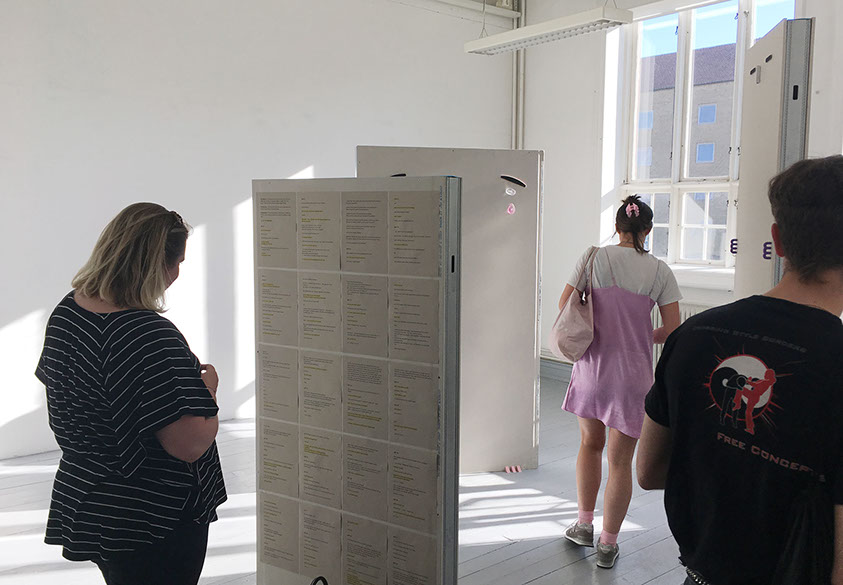 A house for three voices
is an installation and a participatory play. The installation consists of three drywalls facing each other in a triangle. On the front of each wall are different are different attributes. On the back of each wall there is a script. Each wall represents a character in the play: The House, The Resident og The Narrator. When there are three people present in the room, the play can be activated.
Malmö Art Academy, Annual Exhibition, 2018
Tallinn City Gallery, "A Situation", Group exhibition, 2019
getting there, not getting there, smiling (sometimes) etc.

Installation
2019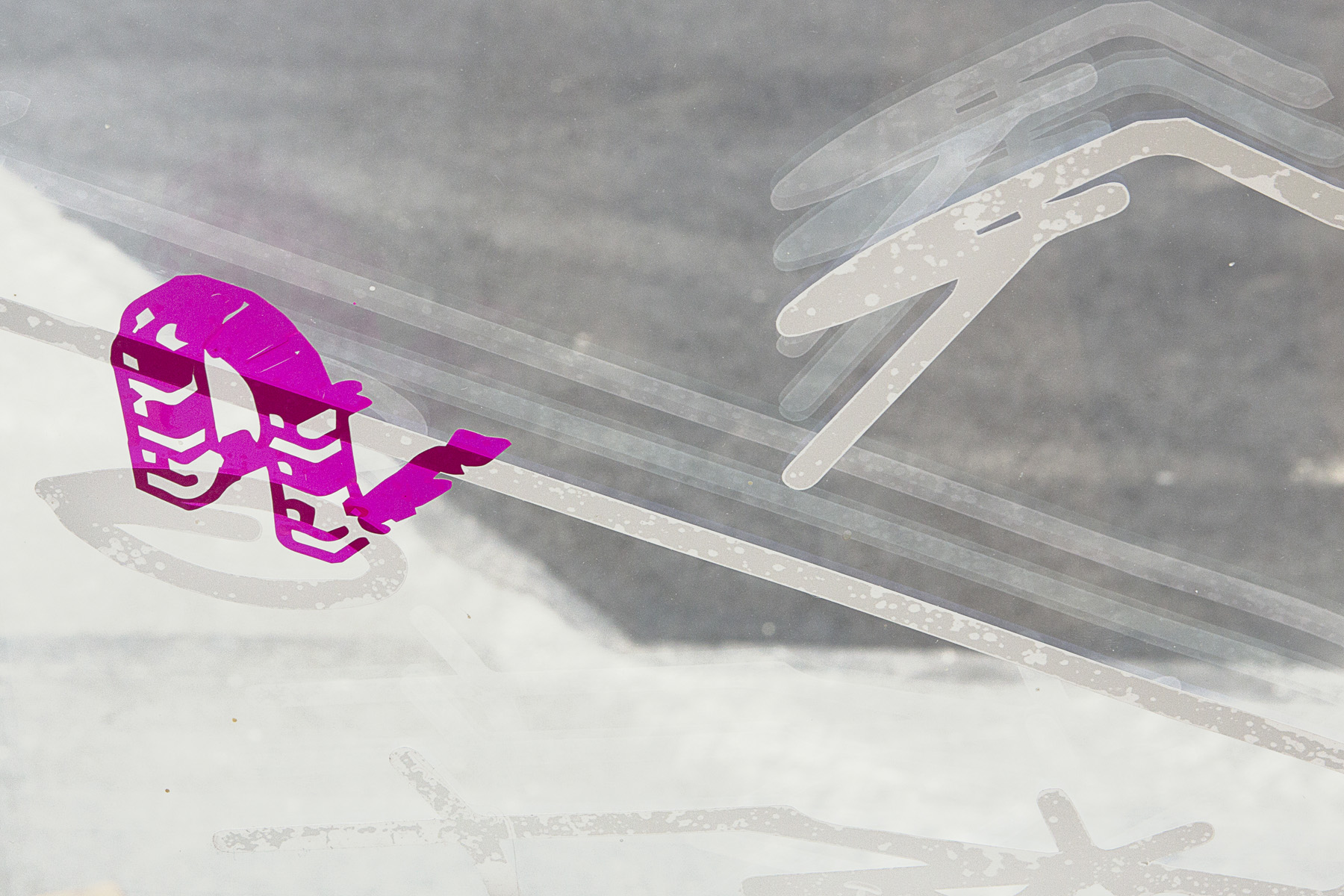 Vinyl stickers
A choreography for the building lot the window in my studio faces
Malmö Art Academy, Annual Exhibition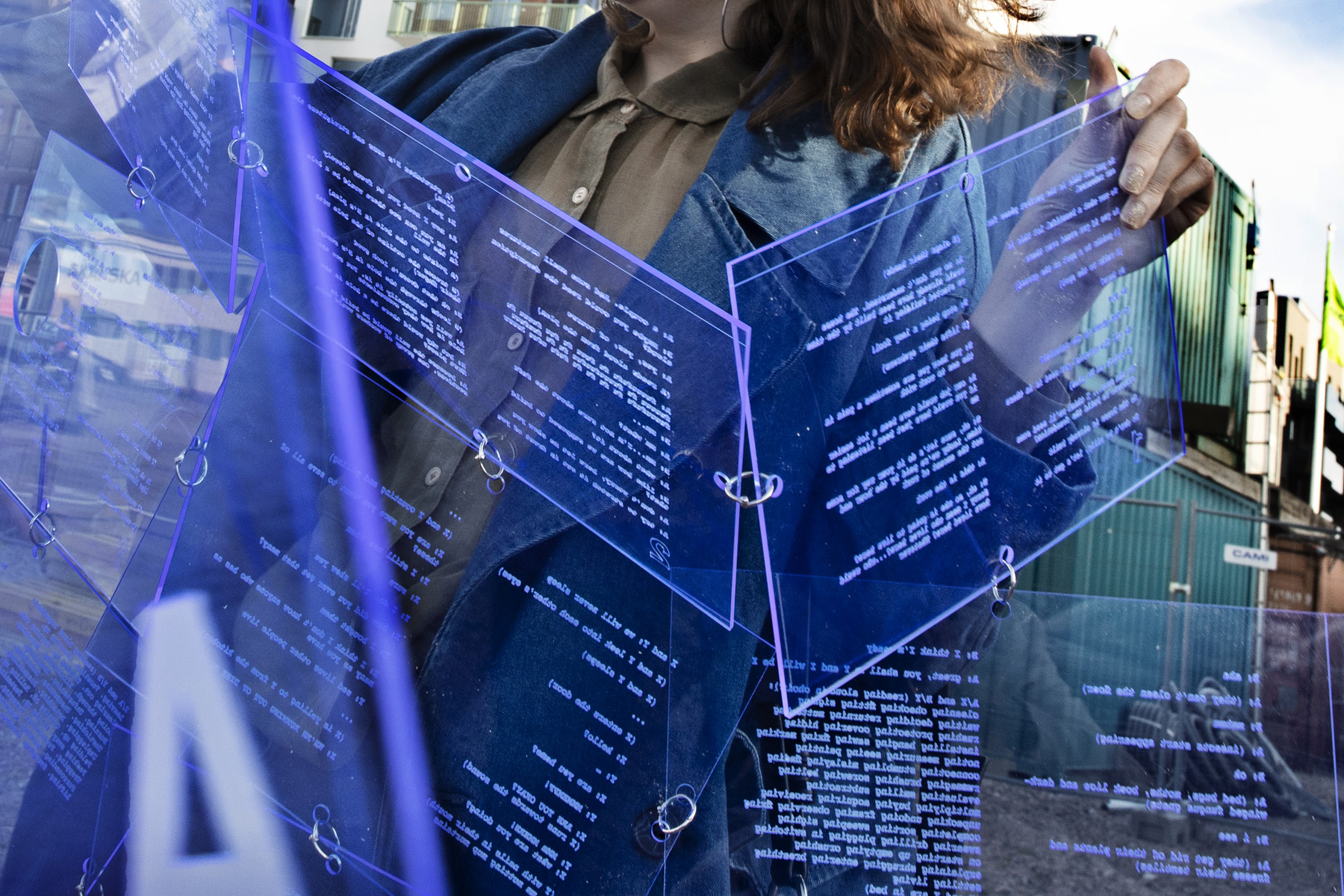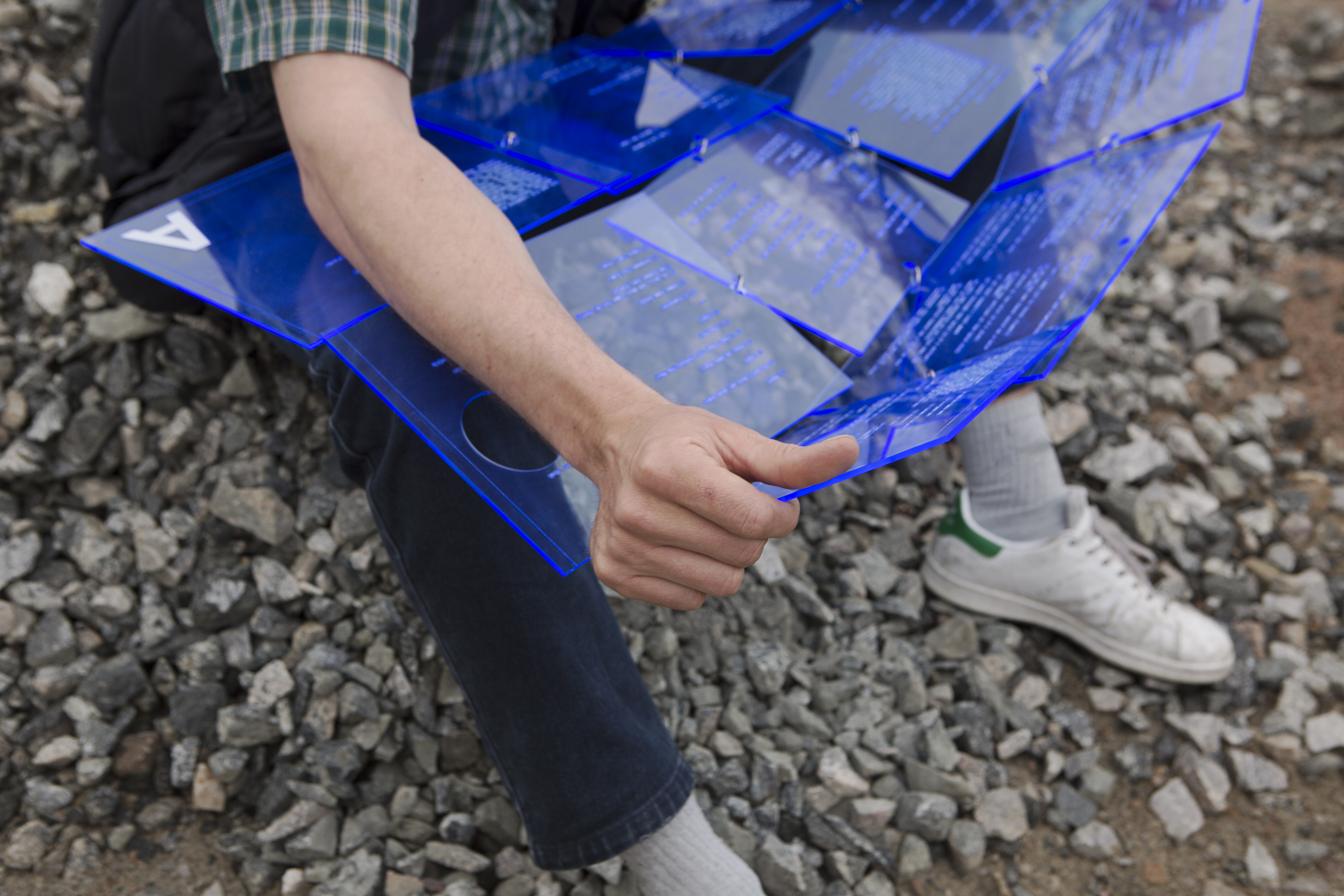 Building
is a participatory play for two people. To activate the play, the participants pick up a script each, walk out the door of the building and find a spot next to the building lot. The play takes around 10 minutes.
Malmö Art Academy, Annual Exhibition
Carrying, clenching, cl...(Precarious work no. 3)

Installation
2019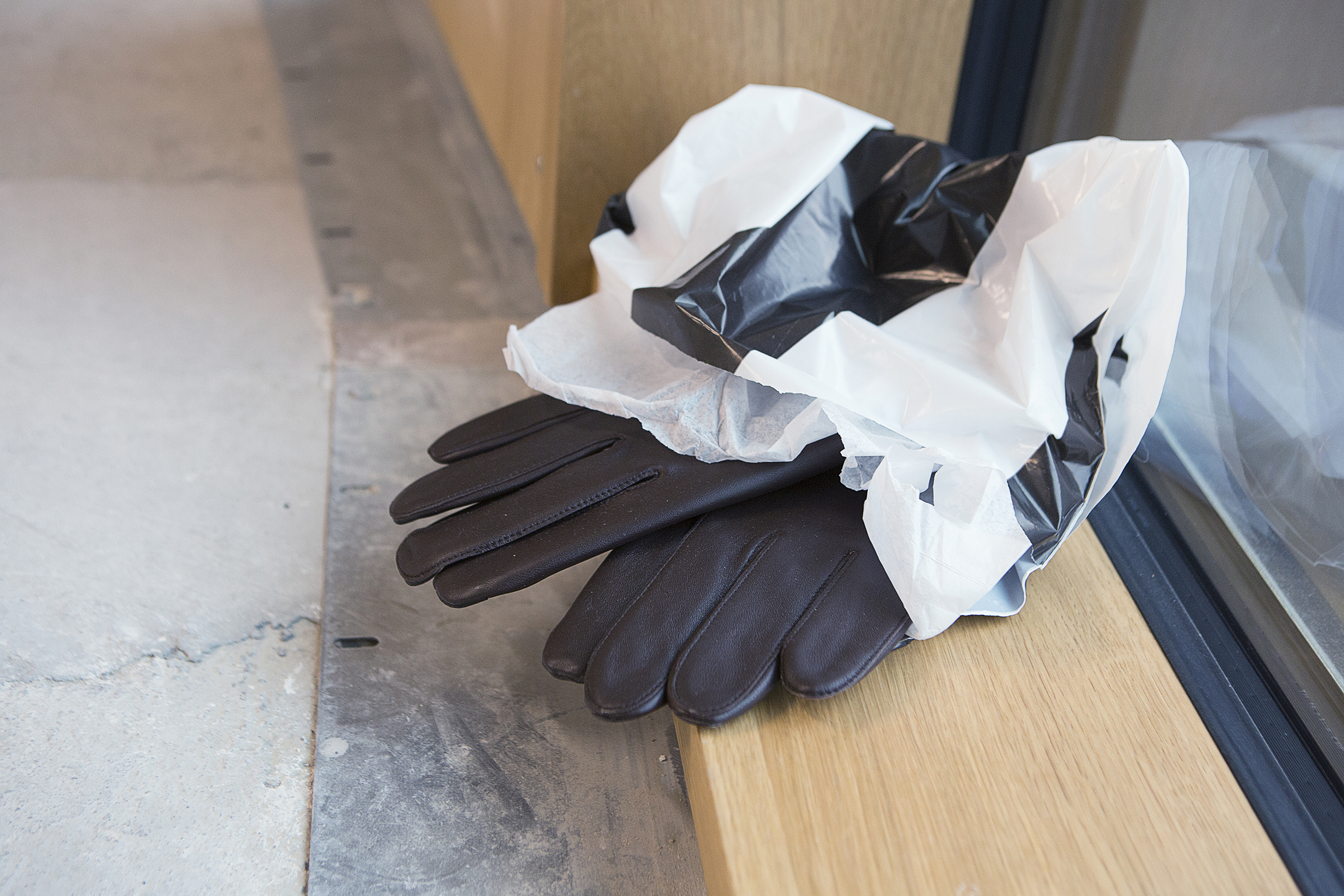 Carrying, clenching, clutching, furling, grabbing, gripping, holding, pressing, placing, pulling, shaking, shoving, tapping, tightening, unfurling, unboxing, undoing (Precarious work no. 3)
Gloves bought from online shops with free delivery and free return, to be shipped back to the stores after the exhibition
The Final Exhibition 2, Axel Towers, 2019