My cherry lips have often kissed thy stones
What can a talking wall teach us about love?
My cherry lips have often kissed thy stones
is a monologue revolving around the character Wall from
A Midsummer Night's Dream.
It's a story about how to become a wall, about the lovers who are separated by the wall and about what the wall has to say in this network of bodies and objects. It's a hybrid between a lecture, a lip sync and a play on walls and humans, on Eros and glory holes and on holding a brick in your hand and declaring that you are a wall.
Watch excerpt
>
"Mellemting mellem ting", festival at Den Frie, Copenhagen, November 2019
Between faces
Installation, performance
Between faces
is a nonverbal play that takes place between two people communicating through a window
Before the play starts, A climbs up the windowsill and B walks outside. The scripts are on each side of the window. In the windowsill is a spray and cloth. The play takes from a couple of minutes to infinity to play through.
"This way", group exhibition on communication, transport and infrastructure at DELFI, Malmö, 2019
Don't Gild the Lily
Installation, performance
Don't Gild the Lily (The Rehearsal)
is the first instalment of a musical trilogy on beauty and plastic surgery. It is the part where the actors are introduced to the story. Lines are stumbled, bodies awkwardly placed in space. It is the place for imagination and anticipation. It is practicing the song before the melody is made, the thread without the pearls. We follow a reality star on a quest towards reversing their body modifications, while two cocky demigods plot a scheme and hack a beauty blogger. The story is narrated by a choir of geese. Honk honk.
In collaboration with Miriam Kongstad. Hot Dock Project Space, Bratislava "No Scrubs", group exhibition curated by Anna Walther and Anne Langgaard, 2019
A house for three voices
Installation, performance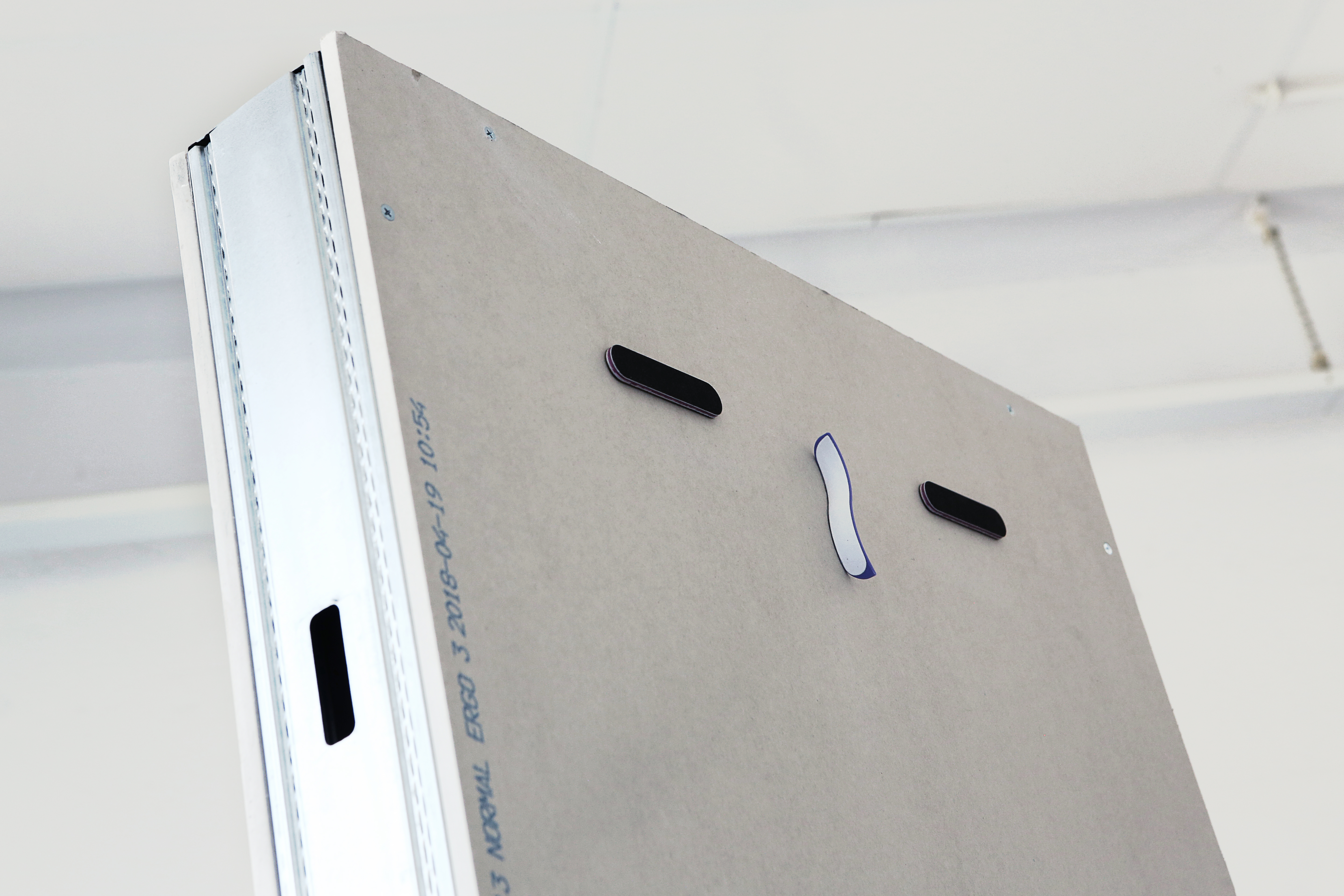 A house for three voices
is an installation and a participatory play. The installation consists of three drywalls facing each other in a triangle. On the front of each wall are different are different attributes. On the back of each wall there is a script. Each wall represents a character in the play: The House, The Resident og The Narrator. When there are three people present in the room, the play can be activated.


Tallinn City Gallery, "A Situation", Group exhibition curated by Andreas Nilsson, June 2019.
Thanks to The Danish Art Foundation and Nordic Culture Point.
Photos by Kaisa Maasik, Tallinn Art Hall and the artist
getting there, not getting there, smiling (sometimes) etc.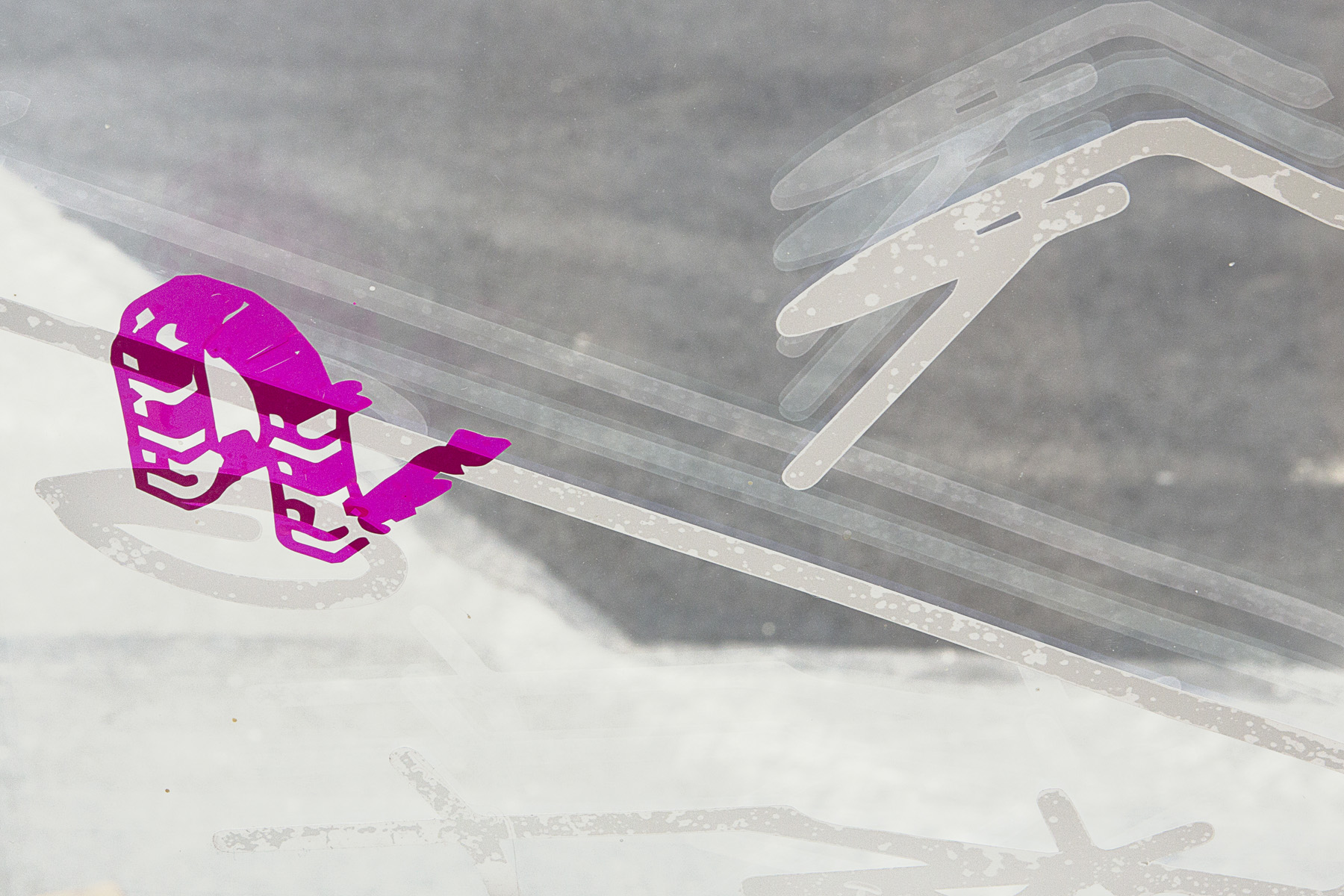 getting there, not getting there, smiling (sometimes) etc.
is a choreography in vinyl for the building lot facing my studio window
Malmö Art Academy, Annual Exhibition, May 2019