Resort
Installation, performance, 60 min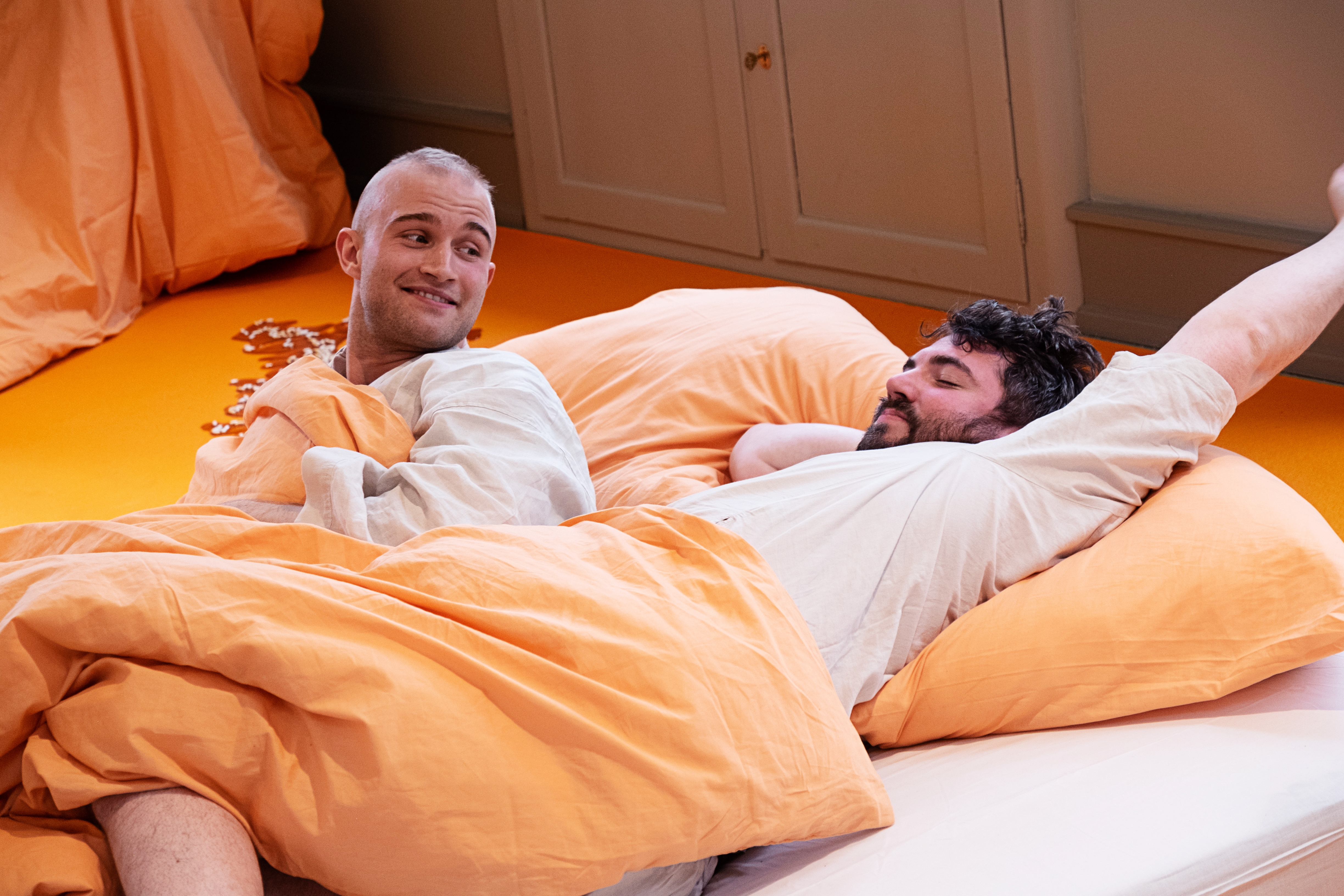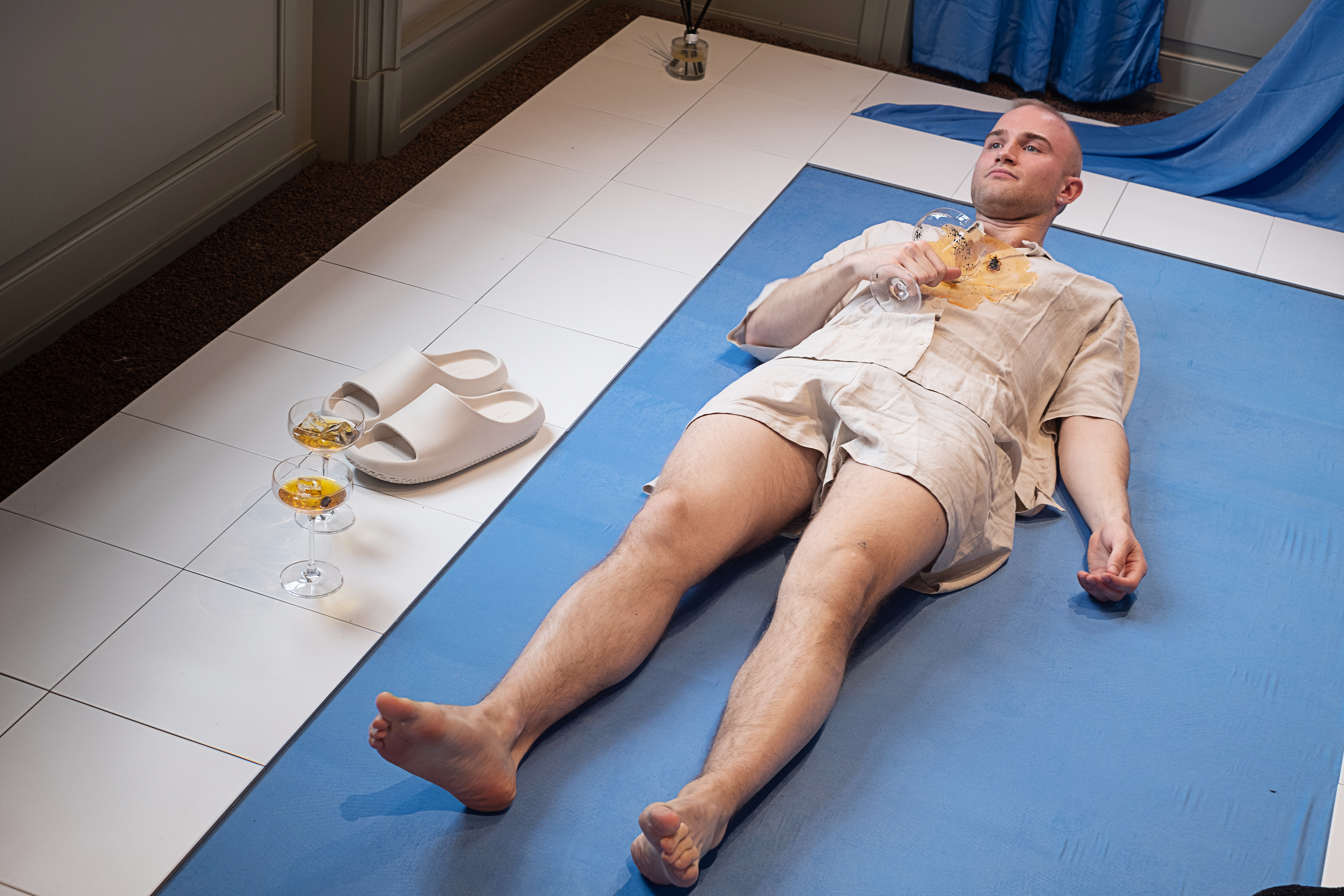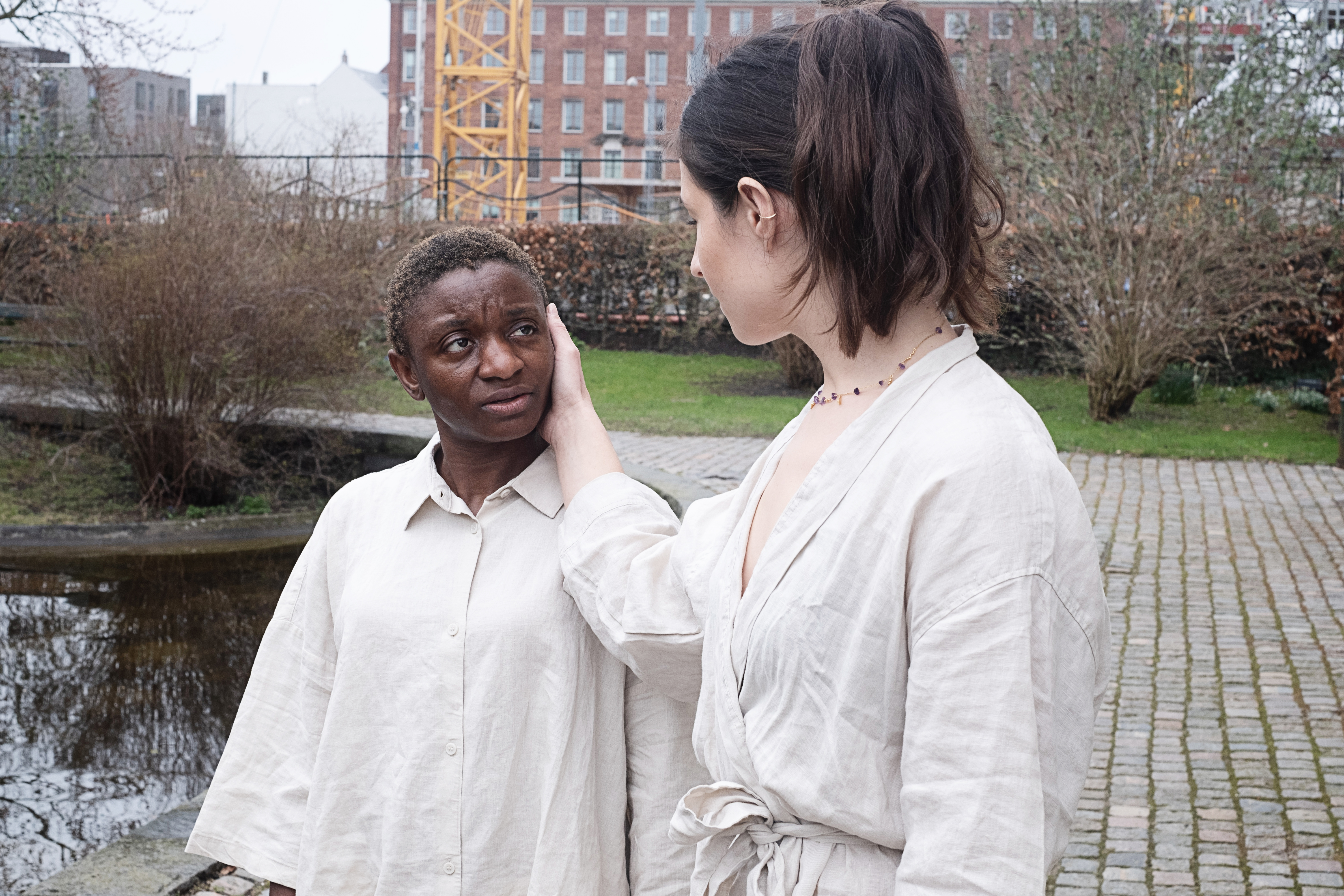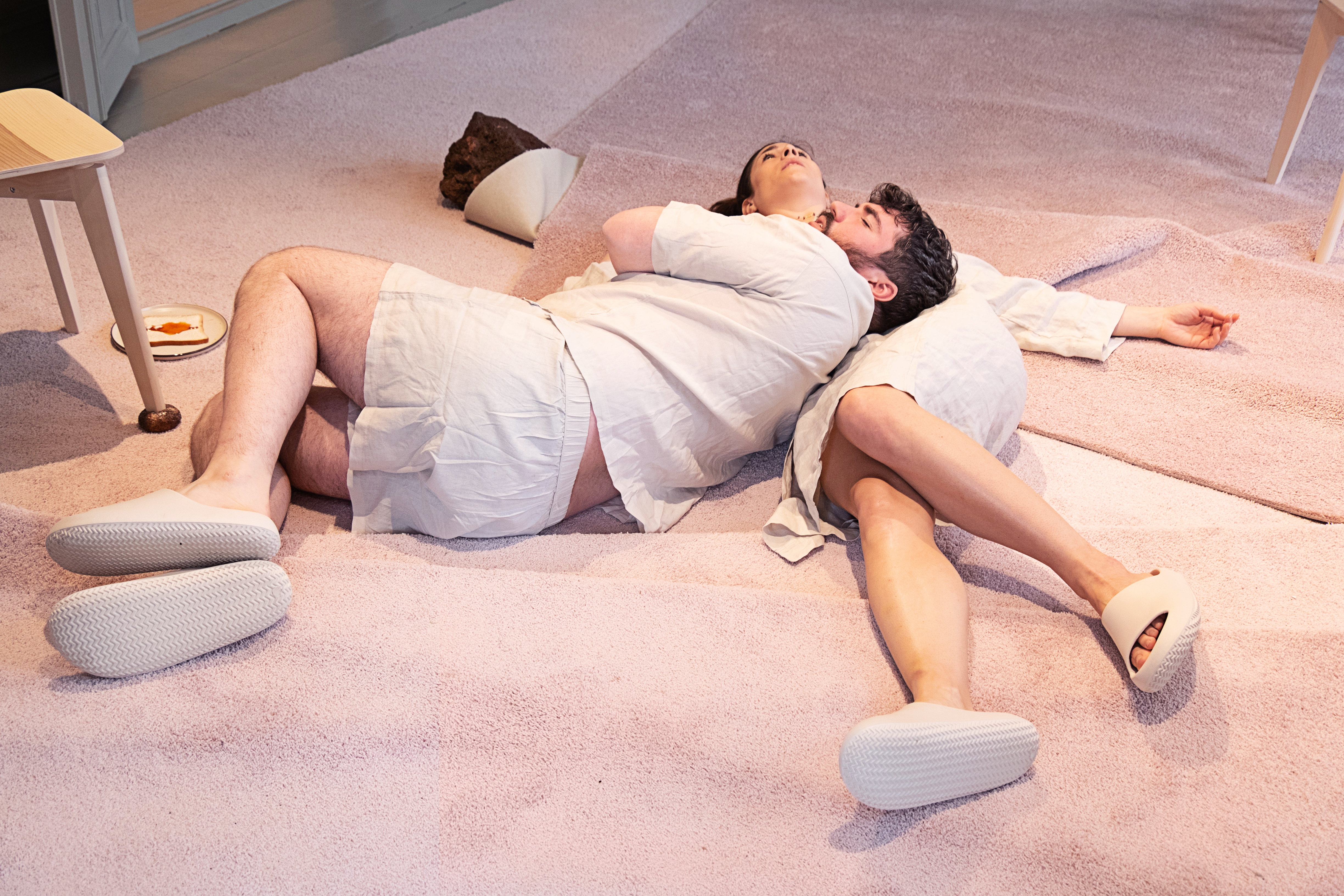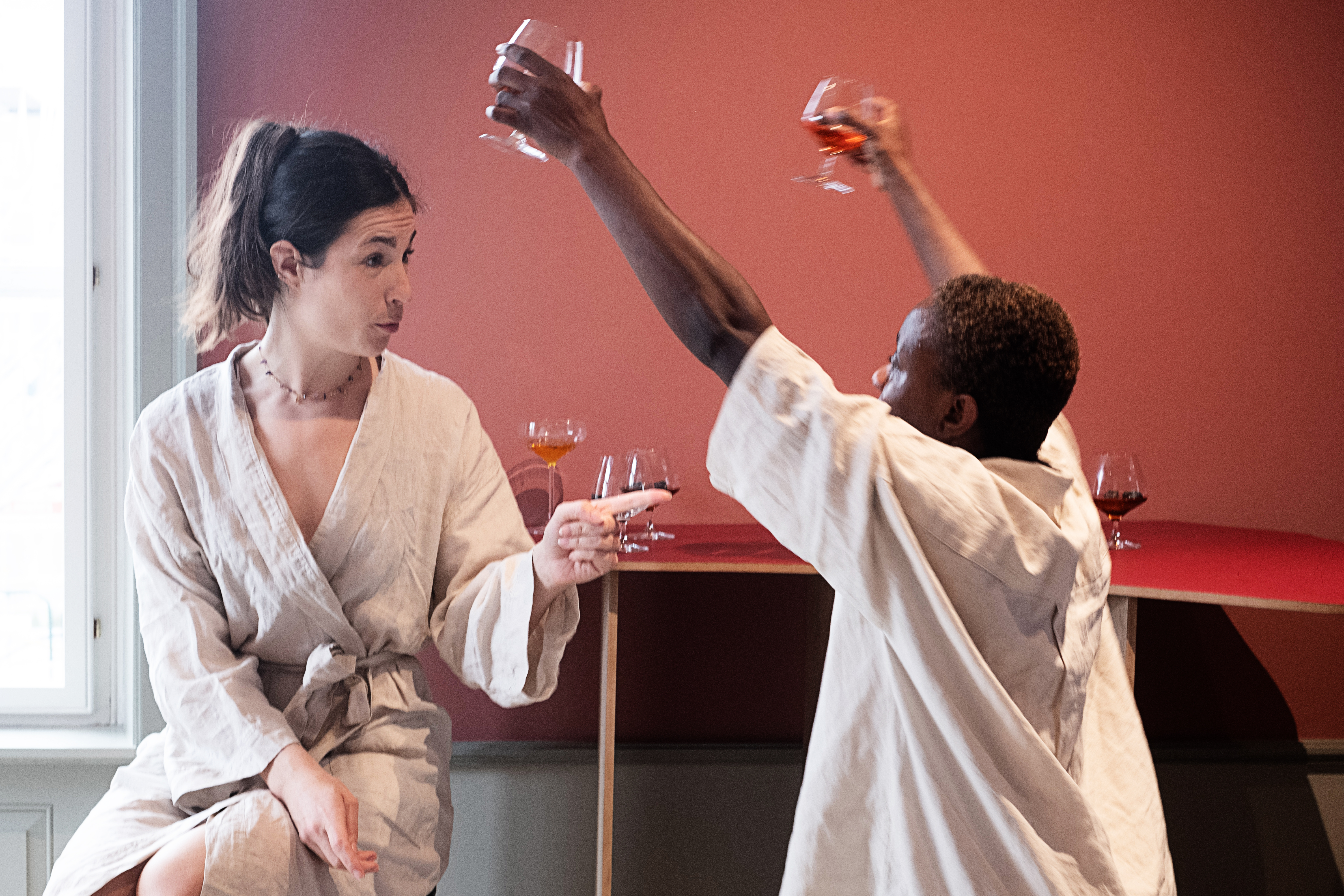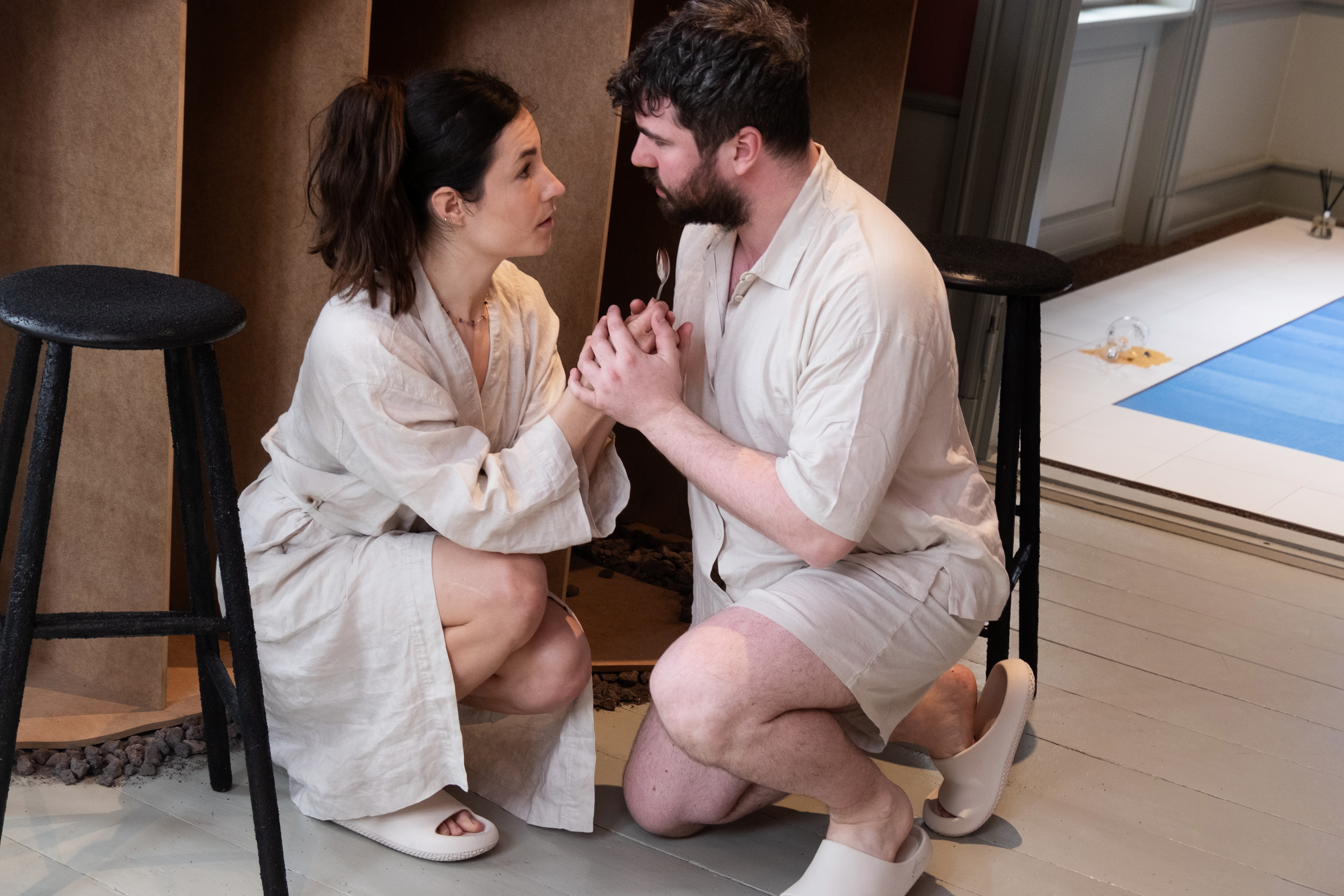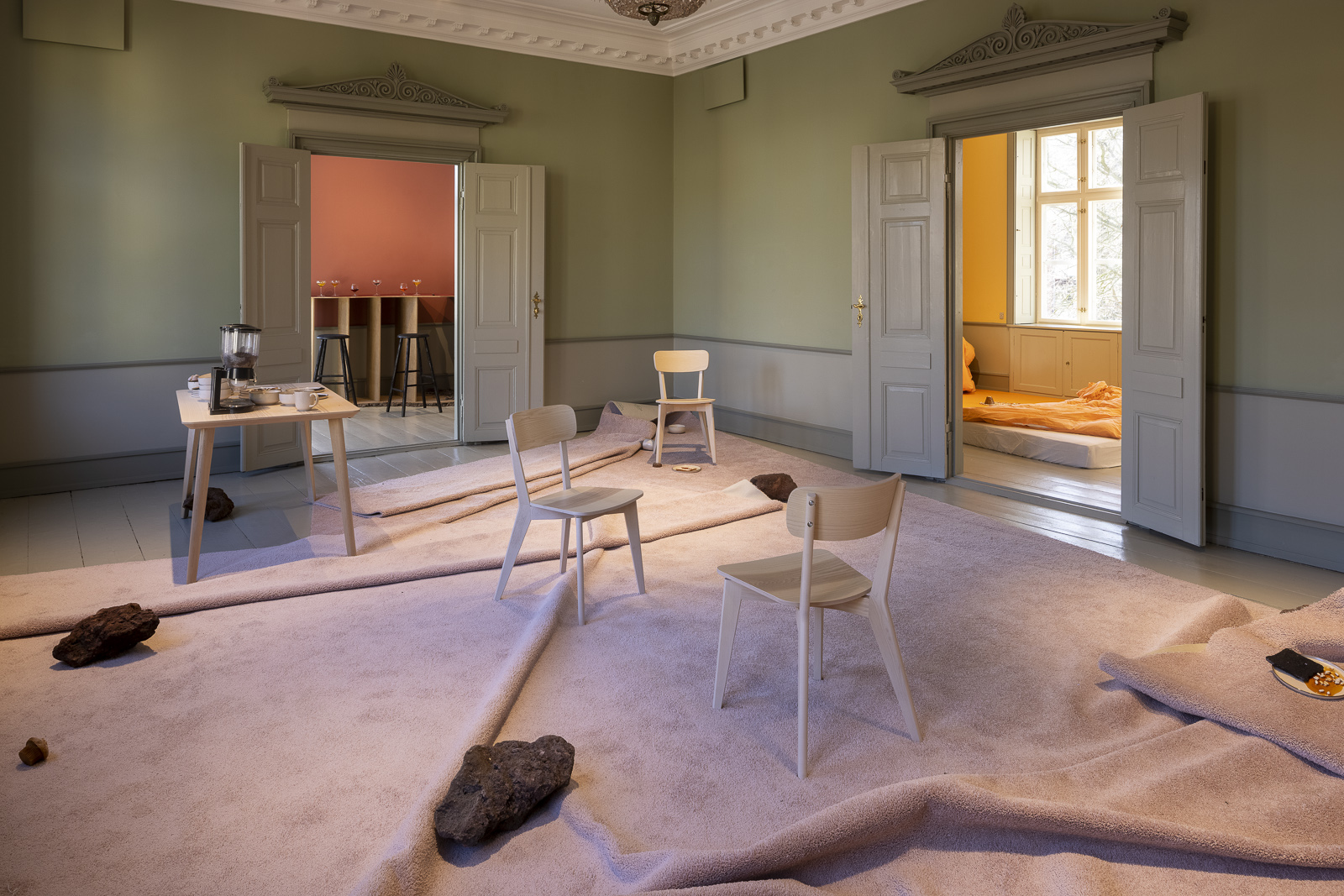 "Resort" is an exhibiton and performance about a fictional surreal holiday paradise, where climate crisis, human isolation, escapism and doom lurk right under the luxurious surface.
The performance revolves around a couple that has gone on a holiday to a resort to fix their relationship. They begin a role play, where they pretend to be two strangers that meet in a hotel bar, but as they try out different scenarios they slowly lose their sense of self.
Resort
is a fictional universe where everything appears porous; nature and culture, identities and relations, and past, present, and future coalesce, while small and bigger movements affect each other, both plate-tectonically and relationship-dynamically.
The exhibition is inspired by Møstings' origin as a summer residence for the wealthy citizens in the late 19th century.
Resort
is an exhibition about wishing yourself far away, dreaming of being anywhere but here. About anxiety, escapism, and new identities, and about missing something before you have even lost it.
Performers: Marie-Lydie Nokouda, Kristoffer Eriknauer, Louis Bodnia Andersen and Emma Silja Sångren
Reviews: Bastard + ISCENE + Den 4 Væg

Møstings, Copenhagen, March-June, 2023

Supported by Statens Kunstfond, Arbejdernes Landsbank, Beckett Fonden, Colour Ceramica and Rosendahl Design

Photos: Torben Eskerod + Palle Bo Nielsen
Kroppens Umulige Sprog
("The Impossible Language of the Body")
The language of the body has never been the language of the patriarchy, because the language of the body is messy.
"Kroppens Umulige Sprog" ("The Impossible Language of the Body") is an exploration of all the things we can't put into words with rational language. What happens when our language and body fail us? What if we stay in the doubt, messiness and awkwardness instead of forcing patriarchal ideas of reason and logic onto the ways we express ourselves?
The project was developed in collaboration with Karin Hald and Stina Strange Thue as part of a residency at Teater Får302 together with HAUT.
Teater Får302, HAUT, November, 2022
Why do you carry that thing (everywhere you go)?
Installation, film, performance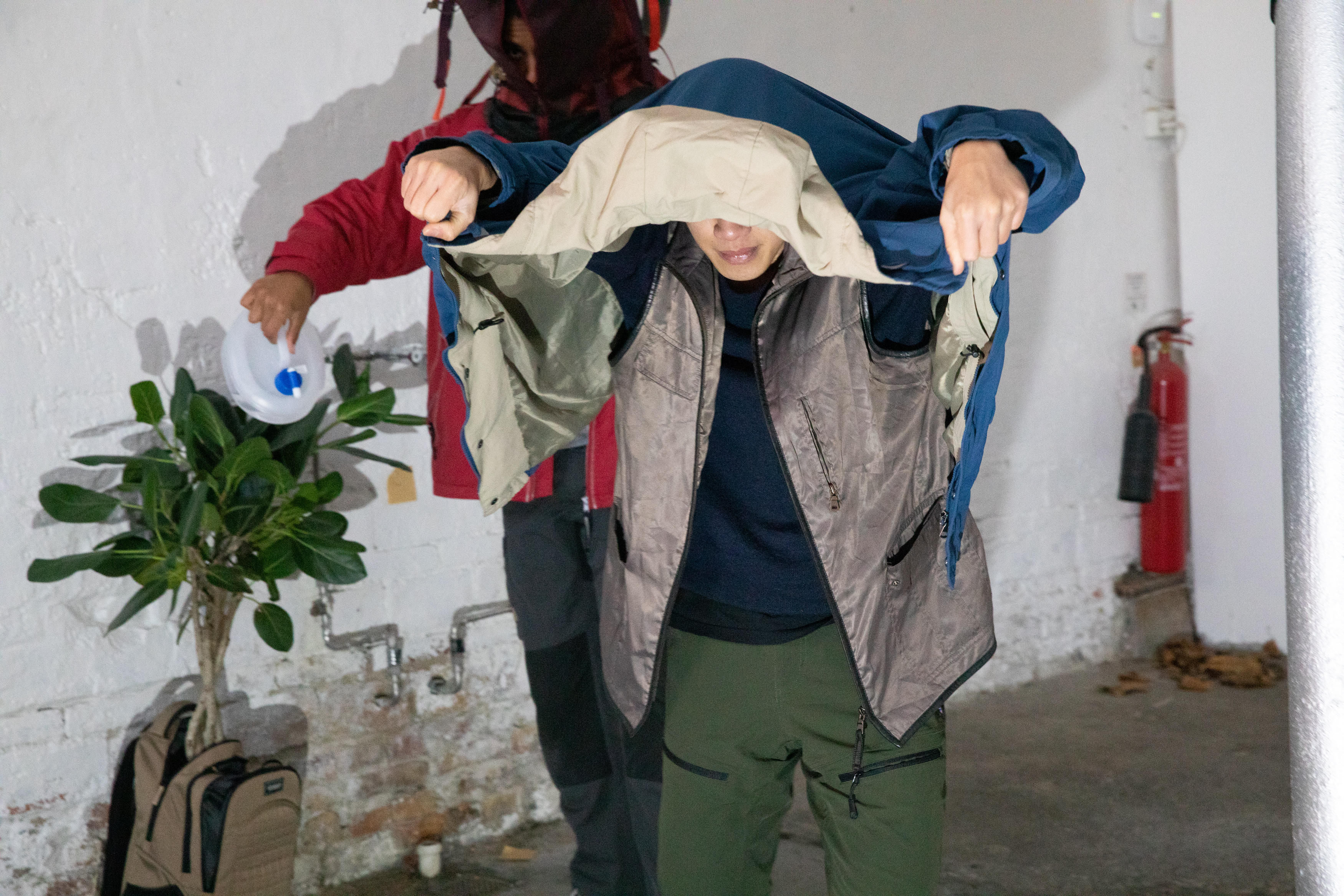 "Why do you carry that thing (everywhere you go)?" is an exploration of intimacy, masculinity, memory, desire and all the things we carry around.

The first part of the project took place as an installation and film at the exhibition space Heerz Tooya in Bulgaria.

The second part of the project is a performance, that is currently in proces, made in collaboration with Paolo Venecia de Gile and Alen Nsambu. A work-in-progres version was shown at Ladder Space in Copenhagen and will later be developed at Inter Arts Center in Malmö.


Heerz Tooya, Veliko Tarnovo, Bulgaria, September, 2022
Ladder Space, Copenhagen, November, 2022
Inter Arts Center 2023

Supported by The Danish Art Foundation and Nordisk Kulturfond
Filmkys / Movie Kiss
Installation, film, performance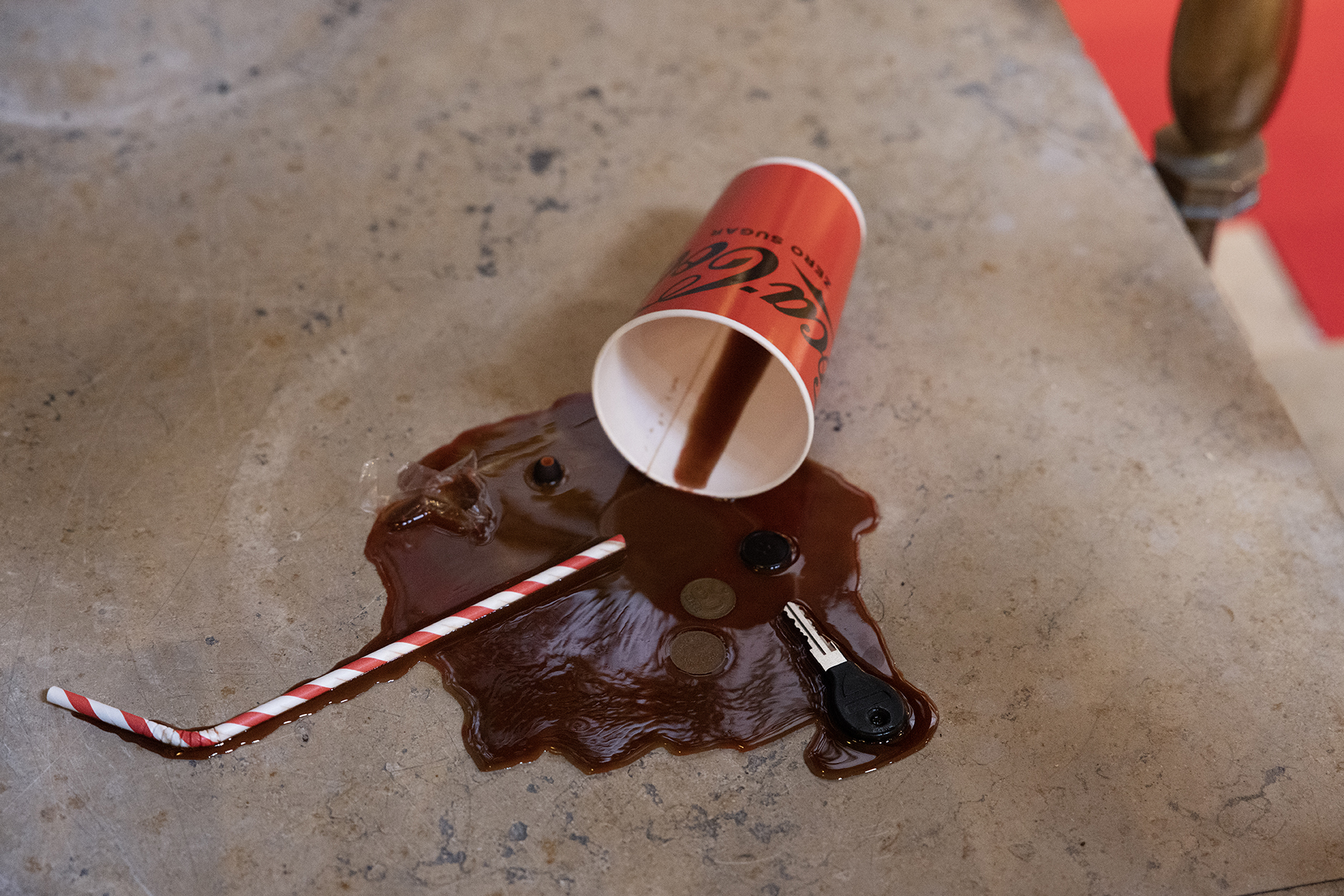 "Filmkys" ("Movie Kiss") is a performance and exhibition about cinema, desire, intimacy and our oversaturated and deficient language for love. It's a story about clichés, fake kisses on the screen and hesitant kisses in the dark, about which roles we cast and miscast each other as in the film, we call our life.
At the opening a performance took place, where people reenacted famous movie kisses. During the exhibition period a film was screened in the cinema about all the things that happen in the dark, while the movie is running. A hand brushes another hand, a distracting smell, a piece of candy is eaten, another piece is lost, the moment your realize it's the wrong movie, moving out from the dark into the light streets, losing the sense of time, an awkward goodbye, "I'm going that way", "Me too", "Okay"…
The exhibition was originally developed for the opening exhibition of the new exhibition space Foyer Contemporary that inhabits the foyer of the cinema, Park Bio. The proejct was later remade for Celsius Projects in Malmö.
In connection to the exhibition Filip Vest invited curator and writer Håkon Traaseth Lillegraven to write an exhibition companion. His essay
The Code
, a text about movie kisses and queer cinema can now be read on IDOART.
Click here to read the essay
Foyer Contemporary, Copenhagen, November-January 2022-23
Celsius Projects, Malmö, November, 2022

"BUNK" is a work about sleeplessness, isolation and loneliness - and about waiting for something to happen, but not being completely sure what you're actually waiting for. We follow three characters during a series of sleepless nights. They can't see or hear each other and spend the nights performing different routines, talking to themselves and trying to make time pass.

The scenography consists of a series of deconstructed bunk beds, that the characters use to build new realities and escapes: a rope made from a blanket or a blue duvet cover turned into a swimming pool. Sexual fantasies and travel dreams mix with anxious thoughts and childhood memories somewhere between sleep and consciousness. It's a story about being overstimulated and feeling nothing, about time freezing and time flying, about fake tears and tears hidden behind hands, sweaters or pillows.

The performance was developed in collaboration with the three dancers and choreographers: Kai Merke, Andreas Haglund and Denise Lim during a residency at Hollufgård Gæsteatelier.


Hollufgård Gæsteatelier, Odense, May, 2022

Supported by The Danish Art Foundation, Det Obelske Familiefond and Odense Kommune, Kulturpuljen.